How Do I Become a Public Safety Dispatcher?
There are a variety of ways to become a public safety dispatcher depending on the location and position that you are seeking. The first step you should take is to call or research local facilities, such as fire departments, police stations, and other organizations, in order to determine the requirements needed to become a public safety dispatcher. Duties of this position may vary greatly depending on the location of the facility and the size of the organization. Minimal education requirements will also differ from department to department, but a high school diploma is almost always needed.
Once you have been informed of the qualifications needed to become a public safety dispatcher, you should find schools and/or training programs that offer the necessary coursework for the job. Some jobs may not require additional education or training, but most employers may prefer that you are highly familiar with the field. If the job does request that you have a degree, one of the most common fields of study is criminal justice. An associate's degree in criminal justice may offer coursework that includes crisis intervention, disaster response, information security and privacy, victimology, and case management.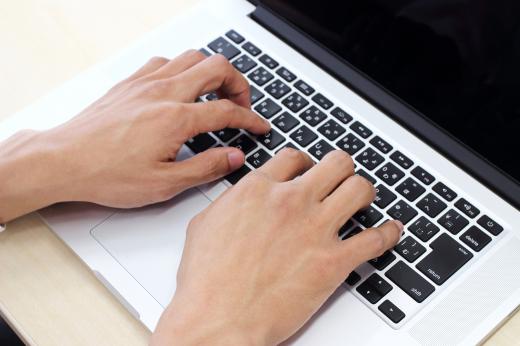 In addition to an education in a related field, there are numerous training programs, and some may be offered by the employer. These are usually hands-on paid training programs that will help you become a public safety dispatcher with a particular organization. Training may include basic radio communications, dispatching procedures, map reading, emergency situations, and human relations. Most of theses programs last about four weeks, and successful completion will increase your chances to become a public safety dispatcher. Stress management is an additional course that most companies offer due to the high volume and nature of the calls.
Typing skills are almost always required to become a public safety dispatcher, and most organizations require that you type at least 40 words per minute. Other requirements include an impeccable personal background, clean drug tests, and high scores on written tests administered by the company. Most companies are looking for candidates who have excellent communication and organization skills.
This job requires you to be able to work under pressure because a majority of the incidents called in are urgent. Salaries may vary, and most of these positions have benefits such as health insurance, paid vacations, and retirement. People who are interested in this career should be aware that most positions are required to work a variety of shifts, which may include nights, weekends, and sometimes holidays. Schedule flexibility is more common in large facilities that have many employees.
AS FEATURED ON:
AS FEATURED ON:






By: taa22

Public safety dispatchers must be accurate typists, as the data they enter is used to guide first responders.