How Do I Become a Property Coordinator?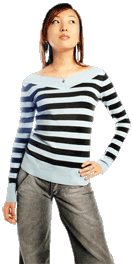 There are many different properties and property management companies, and each one will likely have its own office procedures and job responsibilities. The job of a property coordinator is typically clerical in nature and requires an ability to deal with people's problems and communicate effectively with people and groups. For these positions, previous work-related experience, skills and knowledge will help, but are usually not required.
The type and amount of education required to become a property coordinator varies and usually depends upon the type of property, complexity of the job, and range of responsibilities. Sometimes a high school diploma or equivalent is all that is needed. Other companies require some training, an associates or even a bachelors degree. Some vocational schools and community colleges offer property coordinator related course work and specific training for this position. Check with your local educational institutions and see what courses offer which may help you become a property coordinator.
People skills are also important for a property coordination manager. Handling daily communication with customers, tenants, vendors, and employees is a requirement for this position. The ability to deal with people who may be in any frame of mind and remain patient while handling their problem is vital in this position. Disseminating information on a timely basis, the ability to carefully explain sometimes complex information, answering questions, and addressing complaints are all part of this job. A friendly telephone voice is also a major asset. If you want to become a property coordinator, you have to be good with people.
The skills and abilities needed to become a property coordination manager include handling money, basic bookkeeping, handling bank transactions, effective communication with different types of people, and basic office duties like answering the phone, taking messages, copying, word processing, and filing. The responsibilities and specific skills necessary for this particular job may be too broad and varied to be classified as a simple clerical office position or a single job title. You are likely to wear many different hats while working at this job. If you want to become a property coordinator, be sure to ask for all the detailed duties for this type of position because there is a wide diversity of required duties.


Woman with hand on her hip