How Do I Become a Promotions Assistant?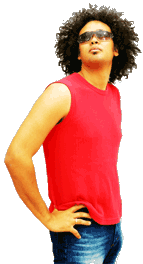 A promotions assistant works in a supportive capacity for a department or a professional in a field such as event planning, marketing or advertising. This job usually entails a good deal of clerical work and making phone calls, so experience with clerical duties and customer service is often required. Promotional assistant positions might also require significant contact with clients and the public, so having an outgoing personality can help. Like many other types of assistant positions, you likely will have to demonstrate that you are reliable, organized and detail-oriented to land this job. As far as education is concerned, a high school diploma usually is enough, but a degree might help you meet advancement goals.
You usually won't have to meet strict educational requirements if you want to become a promotions assistant. Many employers expect job candidates to have a high school diploma or an equivalent certificate for this position. A college degree usually isn't required for this job, but it might make you a more competitive job candidate and help you advance in this field. Some of the majors that are considered appropriate for work in a promotions position include business, marketing, advertising, communications and design.
After you become a promotions assistant, much of your work will involve administrative types of support, so experience in this area can help you land this job. If you previously held a clerical position and performed tasks such as document preparation, filing, record-keeping and invoicing, this experience might help you become a promotions assistant. Likewise, if you have worked in sales or customer service, this can help you when you need to communicate on behalf of your employer, either via email or by phone.
Employers often look for people who have outgoing personalities to fill positions as promotional assistants. An outgoing personality might help when you are called on to deal with clients or interact with members of the public. For many companies, your ability to provide a good face for the company might be just as important as your ability to take notes and schedule meetings. Additionally, your employer likely will rely on your organizational skills and your ability to pay attention to detail.
An eye for design and good planning skills might also help you become a promotions assistant. You might be called on to give your opinion about ads or even to proof them in some cases. Additionally, an employer might request your help with planning events, promotions and advertising campaigns.
Man with hands on his hips