How Do I Become a Production Supervisor?
A production supervisor acts as a team leader who assists in production projects, adheres to deadlines, and maintains efficiency for his or her employer. There are opportunities to work within a number of industries, including utilities, printing, manufacturing, and more. While there are no strict educational requirements to become a production supervisor, a college degree or certification will help to advance your career, in addition to possessing certain skills and gaining experience in the field.
Some employers only require a high school diploma in order to become a production supervisor, but it will be much easier and quicker to find a job with certification or a college degree. An Operations Management certificate or a bachelor's degree in business administration or a management field are the most desired by employers. If you plan to advance into managerial roles, then earning a degree will not only increase your knowledge base, but will also make you more attractive to potential employers.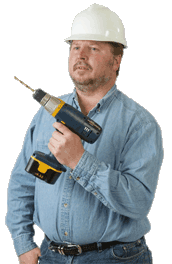 Being flexible, having superb communication skills, and being multimedia literate are necessities when wanting to become a production supervisor. Flexibility will enable you to adjust to long, fluctuating work shifts, and excellent communication skills will help you to effectively supervise employees and report to management. Production supervisors also must work with a variety of multimedia technology, so experience and practice with computers and more will be an asset.
Though not a requirement for all employers, most will mandate you to have at least a year of experience working under a production supervisor. Often, you will be able to obtain an internship working in a specific company that could eventually become your full-time employer. The Career Services office in most colleges will be able to help you to find a production supervisor internship, allowing you to gain plenty of experience before graduation. Internships are especially advantageous because the employer will not have to spend time with training when you do take on a position with the company. Many employers will allow you to become a production supervisor right after graduating if they know you have a degree and several hundred hours of experience.
AS FEATURED ON:
AS FEATURED ON:






Man with a drill