How Do I Become a Private English Tutor?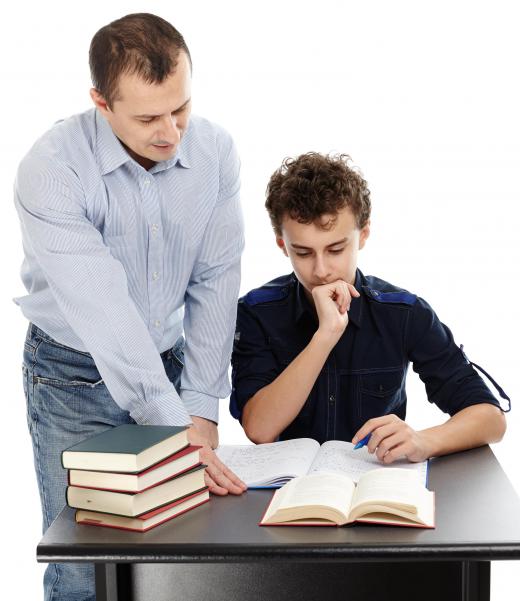 The first step you will need to take if you want to become a private English tutor is determining what kind of tutor you want to be. Several options exist: you can work for a particular school or educational institution, you can choose to work with a particular age group or segment of the English learning community, you can work as an independent tutor, or you can even become a private English tutor exclusively online. You will, of course, need to develop your credentials in order to qualify for tutoring work as well.
In most cases, you will need to either be a native English speaker, hold a college degree in English or a related field, or both, in order to become a private English tutor. Some educational institutions will allow you to become a private English tutor if you are working toward a college degree as well, though you will be more likely to find tutoring jobs if you already hold a college degree. If you do not have a college degree, you will need to develop credentials in other ways. Native English speakers may be able to tutor non-native English speakers without a college degree, especially if teaching abroad in non-English speaking countries.
A private English tutor will work with one student at a time to ensure that student gets the one-on-one guidance he or she needs. There are a few ways to go about doing this: you can either be hired by an educational institution, in which case students will generally be assigned to you; you can become a private English tutor who works independently of a school, in which case you will need to advertise your services in order to find tutoring clients; or you can become an online English tutor, in which case you will usually either work for an online tutoring agency, or you will set up your own online business.
Taking some teaching courses or otherwise developing teaching credentials is another crucial step you may need to take in order to become a private English tutor. This step may not always be necessary, but it is advisable to ensure you are prepared to deliver efficient instruction. Be sure to consider what age group or ability level of students you intend to teach; it is often best to choose one or two age groups or ability levels so you can develop your tutoring style to accommodate that range of students.


By: xalanx

Private English tutors typically charge a flat hourly rate based on their experience and education.

By: Pixsooz

Private English tutors might be able to help students polish writing assignments.