How Do I Become a Hindi Tutor?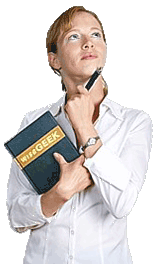 There are three main ways to become a Hindi tutor: marketing yourself as a language expert and offering private lessons, taking a job with a professional tutoring agency, or looking for work in the school system, coaching students who may need extra help. In nearly all cases, working as a Hindi tutor is a self-made job. Getting started and finding success requires a lot of initiative, and usually also a bit of creativity.
The first thing you will need to do to become a Hindi tutor is to think about the sort of skills you have and how you want to teach them. For instance, you will need to decide whether you want to teach children or adults. Determining whether you want to train first-time Hindi speakers or simply help those with some previous exposure to the language is also important, as is deciding whether you want to coach for academic purposes, travel use, or cultural appreciation.
Hindi is a language made up of many component parts. Script writing, typing, and reading comprehension is a major part of Hindi instruction that must be taught differently from speaking and listening aspects. Many students also seek out an education tutor to learn about Hindi culture and language influences. Narrowing down what exactly you want to teach should usually happen before you become a Hindi tutor.
Deciding how you want to market yourself is the next step. This usually centers on how you want to work: either for yourself as a free agent or as an employee for a larger educational organization. Working alone gives you greater flexibility, but often makes advertising and client retention difficult. Tutors on staff with schools or language institutes often have less influence in terms of teaching and scheduling. These potential drawbacks are often off-set by a consistent workload and a regular pay structure.
Getting started as an independent private tutor is generally simple. Some tutors start out offering casual study help or teaching guidance to friends and neighbors. This kind of one-on-one teaching often happens in the tutor's home and is usually advertised by word of mouth in the community.
Local advertising can also be effective for a self-employed personal tutor. Placing ads on community bulletin boards, in local papers, or on city-specific websites can be a good way to spread the word about your skills and availability. You only need one student to become a Hindi tutor, but the more business you are able to draw in, the more successful you will be. If there is not a lot of demand for Hindi in your area, you may want to consider becoming an online tutor, or setting up a website for remote Hindi instruction.
Advertising is not usually as important if you wish to become a Hindi tutor within an established organization. Most of the time, the organization will funnel students to you once you are on staff. Getting hired usually requires an application, as well as a screening interview. Employers will want to be sure that you not only have a fluent grasp of Hindi, but also that you have a demeanor and teaching style that will help bring and retain business for the company once you become a Hindi tutor.
Woman holding a book