How do I Become a Plumbing Contractor?
A person who wants to become a plumbing contractor must complete a rigorous training program. It includes a combination of classroom study and on-the-job training. The process to become a master plumber can take four or five years after completing the basic training process to become a journeyman.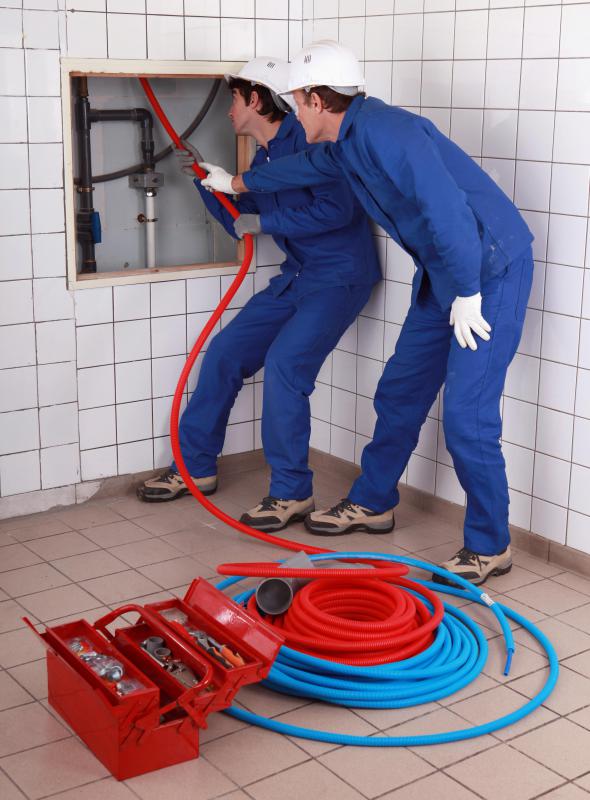 This is not the right career choice for everyone, and before investing the time and effort to become a plumbing contractor, a person needs to consider whether this type of work would be a good fit for him or her. The job of a plumber involves more than installing and repairing pipes. Good math skills are needed to calculate plumbing estimates for customers, and the plumber must have good manual dexterity to work with different fixtures and pipe fittings. The work may involve being in confined spaces, so a person who has claustrophobic tendencies may not do well as a plumber.
Once a person has decided that he is ready to start the process to become a plumbing contractor, they can contact the local union to find out whether any apprenticeship programs are currently being offered. Some future plumbers start the training process to get trained by taking courses at a vocational or trade school. Before signing up for one of these programs, it's a good idea to get information about the curriculum offered. A quality program will include instruction in reading blueprints, local building code regulations, and elements of home and commercial plumbing. The school should also be able to help students find an employer willing to offer practical training so that they can complete their plumbing apprenticeship.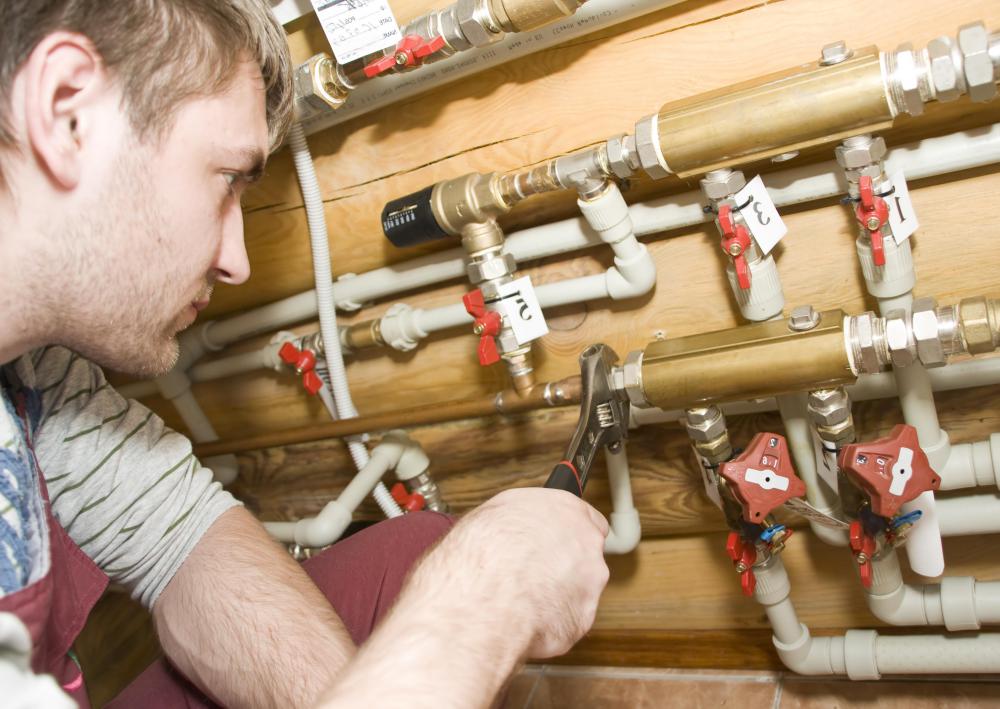 Smaller plumbing contracting companies may be willing to take on an apprentice and provide him or her with practical training. The apprentice will need to attend classes for a certain number of hours to meet the educational requirements to become a plumbing contractor. Each state sets its own requirements for plumber training, and an apprentice will need to pass exams before being fully licensed. This part of the process can take four or five years to complete.
A person who is interested in becoming a master plumber must have four or five years of practical experience. The plumber must be knowledgeable about local, state and federal plumbing codes. At this level, the plumber will be able to perform repairs to various plumbing fixtures, as well as manage plumbing projects. Once the plumber has passed a state-sponsored exam, he or she is a fully-qualified master plumber.