How Do I Become a Pharmacy Technician Trainee?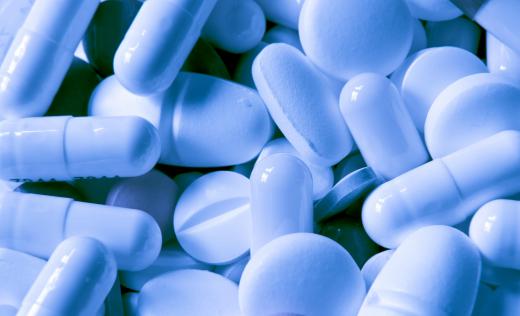 As a pharmacy technician trainee, you will work under the supervision of pharmacy staff members while mastering the skills necessary to become a pharmacy technician. To become a pharmacy technician trainee, you typically need a high school diploma or its equivalent. In addition, your region may require you to be certified in the field before you can work as a pharmacy technician trainee. You must also be able to pass a criminal background check and a drug test.
Depending on regional law, as a pharmacy technician trainee you will learn to dispense medication, communicate with insurance companies, and perform assigned administrative duties. You will also learn customer service skills to better equip you to work with the public. Assisting customers on the phone regarding refills and other medication issues will be expected of you.
A high school or general education diploma is necessary before you can become a pharmacy technician trainee. Subsequent enrollment in a pharmacy technician vocational program will give you additional education toward your goal, though it is not always a requirement. Some regions require pharmacy technician trainees to hold associate's degrees or complete specialized training.
You must train for and pass any regionally required certifications. This can include attending government-sanctioned classes and passing a certification examination. Once certified, you will be expected to maintain continuing education courses.
Internships are sometimes offered to those who wish to become pharmacy technician trainees. Some internship programs pay a stipend or wage. Apply for internships that offer plenty of training and which may give you a chance at employment when the internship period ends. Some regions require you to complete an internship before you can become a pharmacy technician.
After you have graduated high school and fulfilled additional regional requirements to become a pharmacy technician trainee, you will begin your job search. Online job boards and hospital human resource departments will list available positions. Get to know your local retail pharmacy staff and let them know you are seeking a job. Be prepared to pass a drug test and criminal background check.
Apply for openings at the locations you desire. Dress professionally if you apply in person and include a cover letter with your resume. Put your best foot forward during the interview by showcasing your customer service skills as well as your willingness to learn. Remain flexible regarding the hours you are willing to work, as this may help secure the job for you over other applicants.


By: kubais

Pills from a pharmacy.

By: Tyler Olson

A pharmacy technician working.