How do I Become a Pharmacy Tech?
To become a pharmacy tech, one must be equipped with formal technician training and on-the-job experience. In the United States, certification from the Pharmacy Technician Certification Board (PTCB) is available, although this is not required. Due to the greater use of medication and the increased pharmaceutical needs of a larger middle-aged and elderly population, employment of pharmacy technicians is expected to grow.
The primary job of the pharmacy technician is to provide health care products, including medication, under the supervision of a licensed pharmacist. Those who wish to become a pharmacy tech must also be prepared to perform routine pharmacy tech tasks including greeting patients, measuring medications, managing inventory, and labeling health products. Pharmacy techs are also required to maintain insurance information and patient records. Any questions regarding drug information, prescriptions or health matters must be referred to the pharmacist on-call.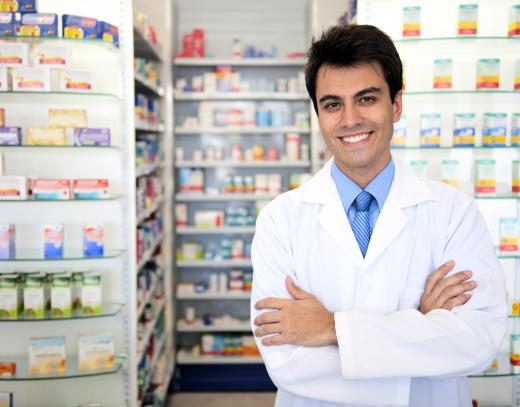 Although formal training is not required to become a pharmacy tech, it is favored by most prospective employers, and is often regarded as essential to a successful career in the pharmaceutical industry. There are many private, technical, and online universities that offer certificate and degree-based programs for the prospective pharmacy technician. Many of these pharmacy programs for candidates hoping to become a pharmacy tech can be completed in one to two years. Once enrolled in a programs, those wishing to become pharmacy technicians will complete both classroom and laboratory work, and will study various topics including pharmaceutical terminology, pharmacy law, and record keeping. Individuals enrolled in a four-year college should consider majors such as biology, chemistry, or health education, all of which can provide a foundation for a career in pharmacy.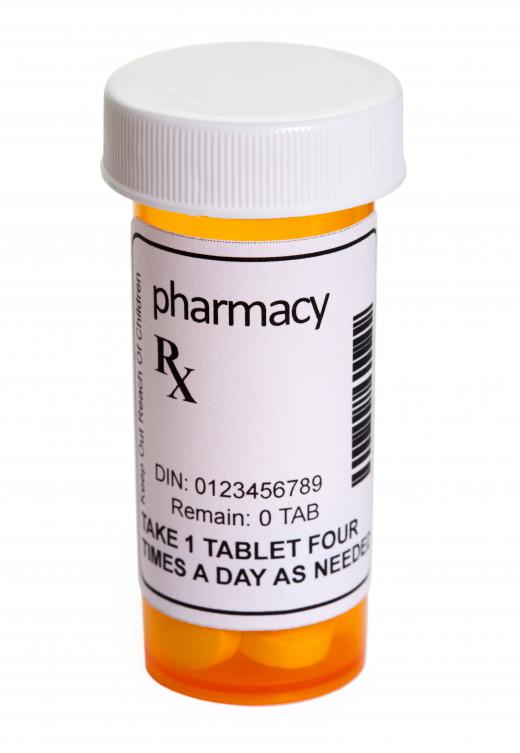 Once a training program is completed, candidates who would like to become pharmacy techs in the US can take the Pharmacy Technician Certification Exam. Although the exam is presently voluntary in most states, the number of states requiring pharmacy tech certification is increasing. To be eligible for pharmacy technician certification, candidates must have a GED or high school diploma. Individuals also must have no drug-related felony convictions on record, and no felonies of any kind within five years of exam administration. Certification requirements may vary in other countries.
Technicians must re-certify every two years in the US, with 20 hours of continuing education required. One hour of this continuing education must be on the topic of pharmacy law and ethics. Pharmacy techs can find continuing education through colleges, pharmacy associations, and pharmacy training programs, both on and offline. Ten of these continuing education hours can be earned at work, with the tech receiving instruction from a pharmacist.
AS FEATURED ON:
AS FEATURED ON:






By: mangostock

Certified pharmacy technicians must pass an exam that is administered by a recognized certifying agency.

By: Feng Yu

For safety reasons, pharmacy technicians must understand medical labeling and coding procedures.