How do I Become a Personnel Recruiter?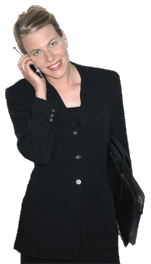 A personnel recruiter is a person who has the job of recruiting and screening individuals to fill positions within a company. While the requirements for landing this job may vary from place to place, many companies prefer those filling these positions to have college degrees in human resources, business, or a similar major. In addition to a college degree, many companies prefer applicants who have experience with recruiting or hiring, good interpersonal and organizational skills, and computer proficiency.
An individual who decides to become a personnel recruiter is responsible for searching for and recruiting applicants as well as screening them to fill jobs within a particular company. In most cases, a person who opts to become a personnel recruiter doesn't just seek to fill positions with people who are qualified to perform available jobs. Instead, he is usually charged with the aggressive recruitment of the best people to fill those jobs. A person in this field usually focuses on recruiting applicants who have the qualities and qualifications to help a company achieve its goals.
Most personnel recruiters work for large companies that prefer candidates who hold bachelor's degrees. A person who wants to become a personnel recruiter may work toward a degree in human resources, business, or even psychology in preparation for this career. No matter what his chosen major is, however, a person who wants to become a personnel recruiter may do well to take courses in such subjects as training and development, recruitment, and labor law. Courses that cover such subjects as compensation, organizational structures, and psychology may prove helpful as well. In some cases, a person with significant recruiting or human resources experience may land this job without a college degree.
In addition to education, a person who wants to become a personnel recruiter may have a better chance of landing a job if he has experience with screening and hiring job applicants, recruiting, and training. For example, a person who wants to become a personnel recruiter may gain experience by working for a staffing agency or even by working his way up from an entry-level position in a human resources department. Additionally, a person who hopes to become a personnel recruiter may earn human resources or recruiting certifications in preparation for this job.
There are some personality traits and other qualities a person needs to be successful as a personnel recruiter. A person interested in this career needs excellent communication skills, for example. He is also expected to be detail-oriented and organized. An individual pursuing this career is usually expected to have good persuasive and communication skills as well.
Businesswoman talking on a mobile phone