How do I Become a Personal Assistant?
A personal assistant helps another individual accomplish daily tasks, manage finances, and maintain a reliable schedule. An assistant might work for a celebrity, politician, businessman or businesswoman, or any other busy professional who needs help organizing his or her life. There are no strict educational requirements to become a personal assistant, though an individual can greatly improve his or her resume by obtaining a bachelor's degree or higher in business or accounting. A person who wants to become a personal assistant should develop excellent communication, computer, and money management skills, obtain strong personal and professional references, and advertise his or her services.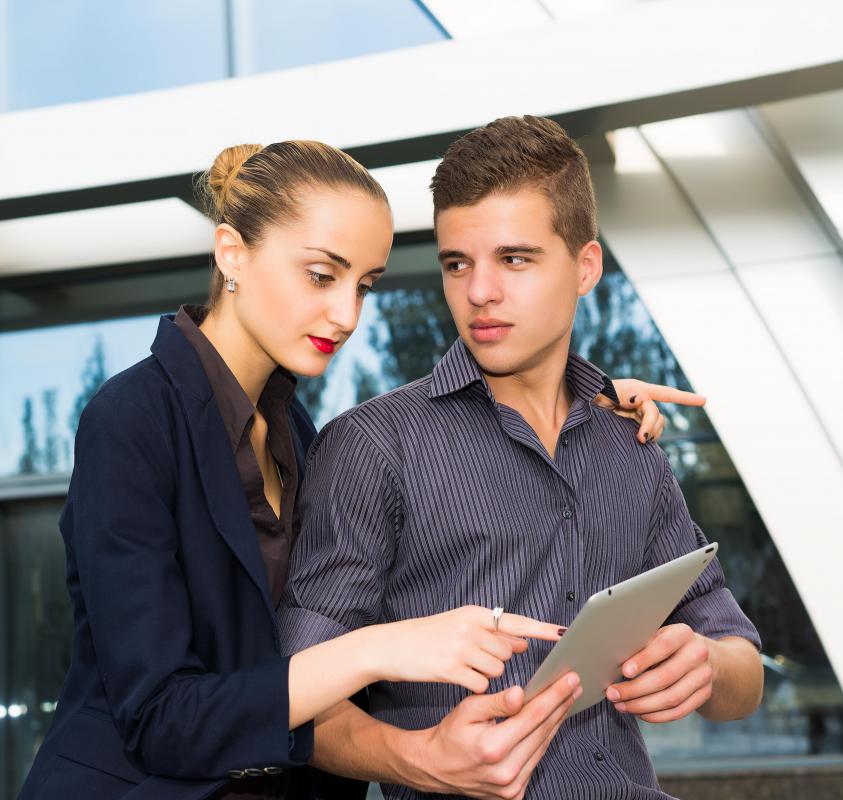 Excellent organizational skills and the ability to multitask are essential qualities in a person who wants to become a personal assistant. An individual can master these traits by paying close attention to his or her own schedule and keeping a detailed journal of daily tasks and accomplishments. A good personal assistant must also be assertive, punctual, detail-oriented, and a good communicator. Businesspeople, celebrities, and important public figures often rely on personal assistants to schedule appointments and correspond with friends, clients, and coworkers. A hopeful assistant should, therefore, develop email and instant messaging proficiency as well as telephone etiquette.
A person can prepare to become a personal assistant by taking college courses in business administration, finance, accounting, and communications. College experience improves a prospective assistant's credentials and prepares him or her for bookkeeping and money management duties. Many college students and other hopeful personal assistants choose to pursue clerical or administrative assistant jobs to gain experience working for others and secure professional references. Obtaining strong personal and professional references can make a significant difference in the opportunities and salaries of new assistants. When a client selects a new assistant, he or she usually contacts references to confirm skills, abilities, work ethic, and reliability.
An individual who believes he or she has the skills, experience, and references necessary to become a personal assistant can begin advertising services through online job posts, newspapers, and flyers. In addition, there are several organizations and websites geared at helping personal assistants find resources and apply for jobs. Since it can be difficult to find an initial client, a hopeful assistant may want to consider offering free services at first. By volunteering his or her time for a certain period, an assistant can gain important job experience and prove his or her worth. With enough time and proven skills, an assistant is usually able to obtain one or more paying clients and enjoy an exciting, meaningful career.
By: Nmedia

Personal assistants are generally responsible for keeping their client's life organized.

By: exitoso

A personal assistant might work for a celebrity, politician, or businesswoman.

By: V&P Photo Studio

Personal assistants need to be proficient with computers.

By: Africa Studio

Personal assistants may be in charge of copying and printing materials for clients.