How do I Become a Pediatric Orthopedic Surgeon?
Pediatric orthopedic surgeons specialize in performing reconstructive and corrective procedures on the bones, muscles, and connective tissues of patients under age 18. Professionals have detailed knowledge of musculoskeletal surgery in general as well as specific problems that may be faced by young people, whose bodies are still in developmental phases. Extensive education and training are needed to become a pediatric orthopedic surgeon in order to fully prepare an individual for the position. A person who decides to become a pediatric orthopedic surgeon can expect to spend eight years in college, five years in a surgical residency, and one to two years in a specialty fellowship program.
Most future surgeons begin their educational paths by enrolling in accredited four-year universities or colleges. An undergraduate who wants to become a pediatric orthopedic surgeon can major in a biological science to learn about human anatomy, physiology, and development. While enrolled in a bachelor's degree program, a student can participate in laboratory classes to develop the researching skills he or she will need in medical school. An individual can begin researching prospective schools and take a national medical college admissions test in the third or fourth year of undergraduate work.
Once enrolled in medical school, a person who wants to become a pediatric orthopedic surgeon can meet with advisers to learn which classes will be the most beneficial. The first two years of a future surgeon's degree program are usually spent conducting laboratory research and attending lectures on a variety of subjects, including biochemistry, physiology, disease pathology, and medical technology. The second half of a program typically includes continuing research efforts and a rotating internship at a hospital, allowing a student to observe many different types of medical specialists.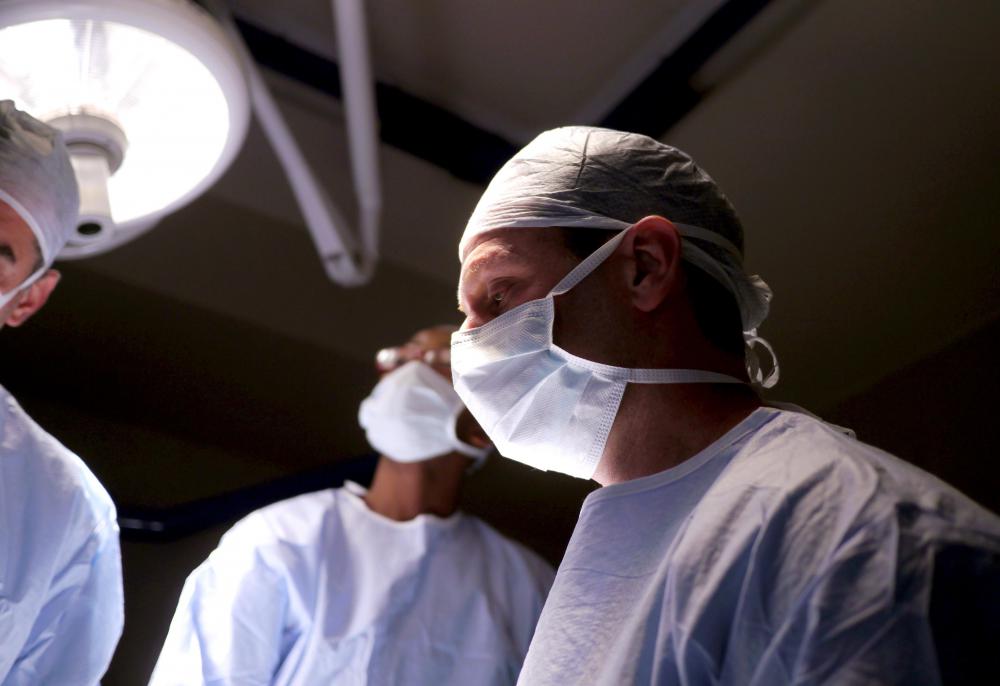 A successful medical school student is awarded a doctor of medicine degree and given the option of selecting a surgical residency program. An orthopedic surgery residency typically lasts for about five years, during which time a new surgeon has the opportunity to observe and assist experienced professionals as they work with actual patients. Residents usually attend lectures and conduct research when they are not assisting in operating rooms.
Many surgeons begin working independently after completing residency training, but a person who wants to become a pediatric orthopedic surgeon generally needs to pursue a fellowship at a children's hospital or surgical center. Fellowship training gives an individual the chance to work directly with young patients under the supervision and guidance of established surgeons. By completing a fellowship, a person can take a national exam to earn board certification and start practicing unsupervised.