How do I Become a Medical Laboratory Technician?
In order to become a medical laboratory technician, there are three steps to follow: complete a post-secondary education program, obtain related work experience, and receive certification from the licensing board. Although details vary by location, the basic requirements are consistent across the United States, Canada and most of Europe. A medical laboratory technician completes medical tests using a wide range of tools and equipment.
All tasks are completed inside the medical laboratory, using specialized equipment. Technician responsibilities include reviewing the request, executing the required steps and providing a written report of the testing result to the requesting physician. All medical laboratories have strict procedures that must be followed to ensure accurate tests and protect patient confidentiality.
The education requirement to become a medical laboratory technician can be met with courses provided by a wide range of community and career colleges. Training programs are typically eight to 12 months in length and the required courses include laboratory safety, cell biology and communication. There are several excellent schools that specialize in laboratory technician training programs, offering a combination of online and classroom-based courses.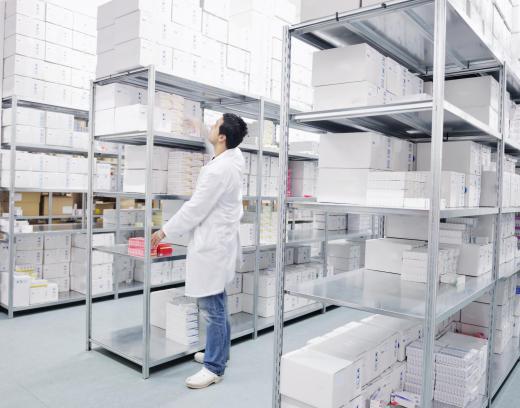 Most medical laboratory technician programs offer cooperative job placements as part of the training program. The work experience gained is very valuable when looking for a full-time position after graduation. Talk to your career counselor for assistance obtaining work experience. Volunteering in the college laboratories or in the medical center on campus is a great way to gain important experience and build a network of referrals from college instructors.
Many states have certification requirements that must be met before you can become a medical laboratory technician. Review the requirements for your state and make sure that you have all the prerequisites in place by the end of your training program. In some states, employers can only make employment offers to certified staff.
Once you have become a medical laboratory technician, there are potential employment opportunities in hospitals, laboratories, research facilities and medical testing companies. Most technicians work shifts, as medical laboratory tests are typically completed within a 24-hour time frame. Accuracy, precision and mental focus are very important, as incorrect reports may result in unnecessary treatment and anxiety for the patient.
The growth of employment opportunities in this field is expected to remain steady. Although the number of tests and patients will increase with time, improved technology reduces the impact of this growth on technicians. It is very important to stay current with the latest testing technologies and methodologies.


By: Photoroller

A medical lab technician may be tasked with handling and storing samples.

By: WavebreakMediaMicro

Medical laboratory technicians need to have related work experience.

By: luchschen_shutter

Medical lab technicians must complete courses about the proper use of safety equipment.

By: .shock

Medical laboratory technicians may be tasked with maintaining inventory and ordering supplies as needed.