How Do I Become a Material Program Manager?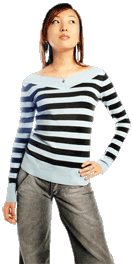 The requirements to become a material program manager usually include a college degree and from three to seven years of industry experience. Specific openings may have their own requirements, including the ability to pass a background check or willingness to travel. Degrees in subjects like science, business, and computer science tend to be the most helpful for applicants, depending on the nature of the positions applied for. Once a candidate has a job, it may also be possible to transition to a job with a different company.
Getting a college degree is not necessarily required, but may be strongly recommended. A college student who wants to become a material program manager should think about the industry to determine the most appropriate degree. For example, a company focused on networking and delivery of services through information technology might prefer a computer science degree, while a government contractor might want a business degree with a focus on supply chain management. Once someone has a degree, it will be necessary to acquire some experience before applying for senior positions.
In lieu of a degree, it is possible to acquire industry experience and use this in applications. Entry-level jobs in supply chain management can provide the necessary skills to allow people to apply for higher ranking positions. Eventually, they should meet experience and knowledge requirements to become a material program manager, and can apply for openings. Another way to get experience is through military service, for people interested in working with government contractors.
Job listings typically expect candidates to be comfortable with activities like databasing, forecasting needs, and coordinating supply delivery. It is also useful to have good communication skills. The material program manager may coordinate with clients, and needs to be able to turn client requests into actionable deadlines and plans. This can involve communicating with engineers and contractors to determine when a project can be performed, to provide estimates for clients and create a timeline for the project.
Travel is sometimes required after someone has become a material program manager. This can include trips to meet personally with clients, review facilities, and attend workshops and trainings with other personnel. The amount of travel required can depend on the employer and the industry. If this is a concern, or a desire, it's advisable to ask about travel requirements on job interviews, to get a better understanding of how much travel is needed, and where the material program manager might need to go for work.


Woman with hand on her hip