How do I Become a Logistics Manager? (with pictures)
A logistics manager is a person who facilitates and manages the movement of information and goods from a point of origin to their desired destination. For example, a person in this field may manage the transportation of materials to manufacturers and then go on to manage the transportation of manufactured goods to retailers. A person who wants to become a logistics manager often earns a diploma or degree in a related subject, such as supply chain management, in preparation for this job. The need for a degree or diploma is not set in stone, however, and some people may work their way up to this job from entry-level positions.
A logistics manager's job is to keep goods, materials, and sometimes information flowing in an organized and efficient manner. An individual with this title often works with material suppliers, manufacturers, and retailers, ensuring that goods and materials reach their intended destination at the right time. Not only do logistics managers work to ensure that the transportation of goods is timely and efficient, but they may also work to ensure that goods are stored efficiently and re-stocked when needed. Sometimes individuals in this field help manage the ordering and packaging of goods and materials as well.
To ensure that he has the best chance of securing a job, a person who wants to become a logistics manager may do well to seek a bachelor's degree in a related major. For example, he may pursue a degree in logistics or supply-chain management in preparation for this job. Transport management, international transport, and similar subjects may also make good choices for a person interested in this field. Sometimes a person who wants to become a logistics manager pursues this career after earning a high school diploma or a general educational development (GED) diploma instead. In such a case, he may work his way up to this title, perhaps starting as a transport clerk and eventually gaining the experience needed for a management position.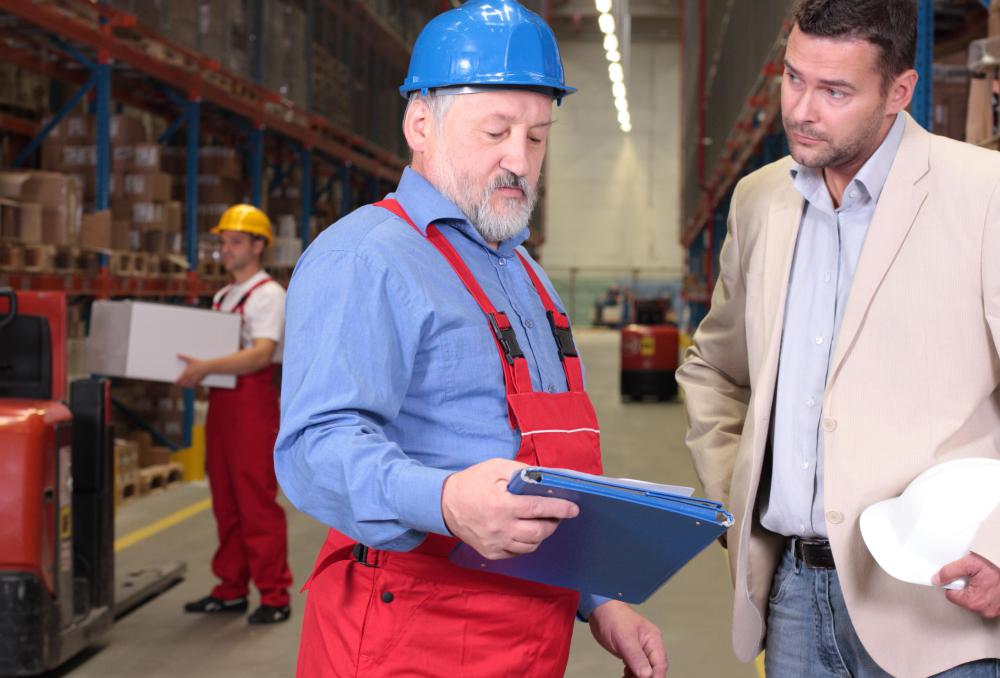 In some cases, a person who wants to become a logistics manager may seek a business degree in preparation for this field instead of or in addition to a transportation-related degree. For example, a degree in business administration or a similar major may be helpful for someone pursuing this career. In fact, some employers view applicants with master's degrees in business administration or similar advanced degrees as particularly desirable. A person with a business degree will usually need to gain experience in the transport industry, however. While he may gain experience by working his way up from a position of less responsibility, some may gain experience through internships or management trainee programs.
An illustration of a supply chain.

Logistics managers can land jobs with degrees in supply chain management or by promotion.

Logistics managers must be able to manage the movement of goods from their point of origin to a certain location.

In order to become a logistics manager, you should be able to display leadership skills throughout your experience history.