How Do I Become a Logistics Engineer?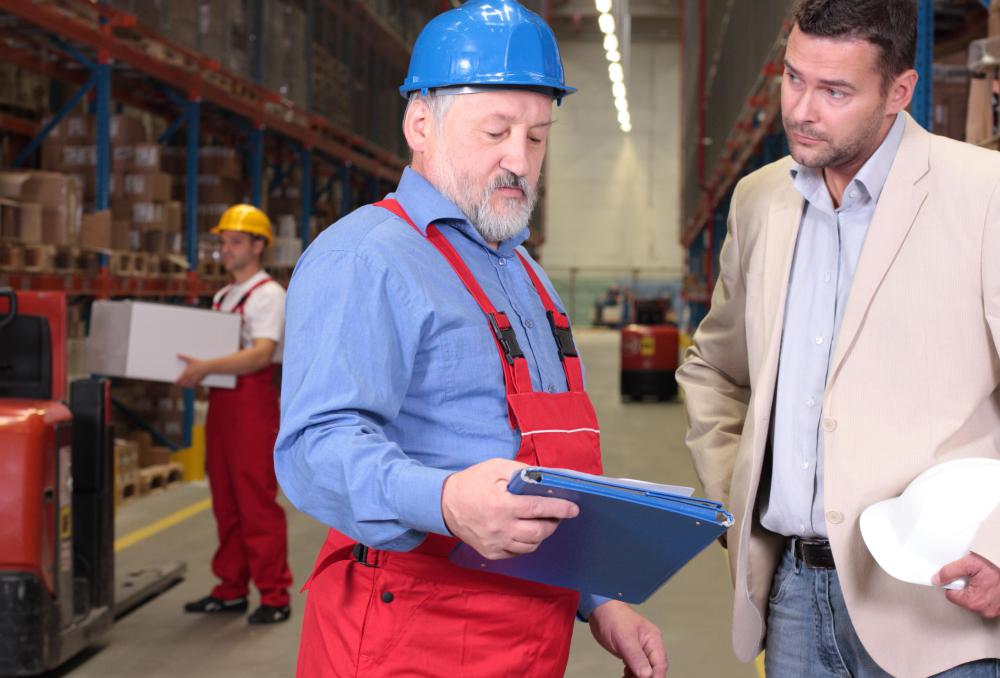 Logistics engineers are people who try to create effective ways to distribute customer goods using engineering, math, and science concepts. An engineer's goal in this industry is to develop the best distribution method, or supply chain method, to save a company money. A person who desires to become a logistics engineer should complete four years of undergraduate schooling and consider earning a graduate school degree to maximize their employment opportunities as well.
An individual who wishes to become a logistics engineer needs to complete a four-year bachelor's degree in a field such as logistics and transportation or engineering. You will need to submit your high school diploma or the equivalent certification as part of the admissions process. In addition, you have to fill out a college enrollment application and provide a copy of your high school course transcript. Colleges also sometimes ask you to submit your scores from standardized tests.
Logistics training programs include basic courses that introduce you to this field. For example, you will have to master classes on distribution channels and transportation law. This is important to become a logistics engineer because, in this field, you must determine the best way to distribute products and the various federal requirements of different transportation modes such as planes or trains. Accounting and finance courses additionally are important classes in that logistics engineers have to create distribution solutions that are in line with their companies' budgets.
To expand opportunities in the engineering field as a logistics student, you should pursue practical experience at a company. The internship will give you the chance to hone your analytical and critical thinking skills, which are necessary to become a logistics engineer. You need to master working well both independently and on a team while striving to improve a company's transportation operations and determining methods to solve transportation problems.
If you want to increase your job prospects in the logistics realm, a graduate degree along with industry certification is helpful. While in a two-year master's degree program, you will cover courses on topics such as warehouse design and mathematical programming, which is necessary to determine the best set-up for housing goods to be transported. At the end of your master's degree program, you must complete a research project that addresses a particular aspect of the logistics engineering field in order to become a logistics engineer. You also can seek certification through industry societies to prove your competence in the field to future employers.
By: endostock

Training programs are usually designed so a logistics trainee spends an equal amount of time in all departments making up the logistics chain.