How do I Become a Loan Clerk?
There are generally few requirements for becoming a loan clerk. In most places, a person needs a high school diploma or its equivalent to become a loan clerk, but there are no other educational requirements. Usually, there are no licensing requirements for holding this position, and a person may be hired without any experience. An individual may make himself a more attractive job candidate by gaining some experience in the banking or lending industry, however.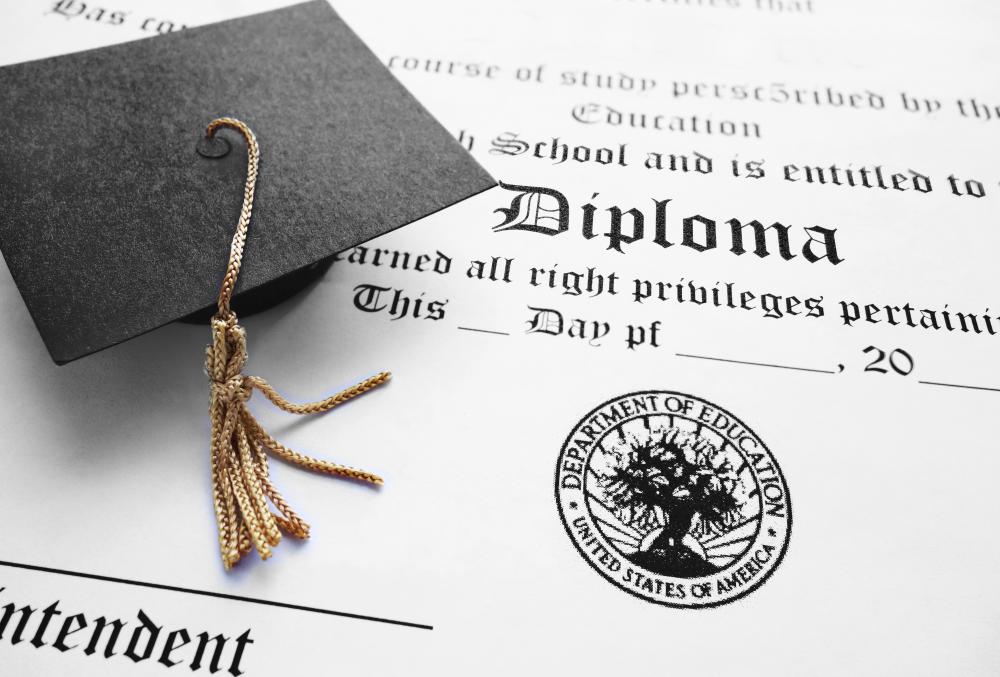 A loan clerk is an individual who assists customers who are applying for loans. He helps loan customers complete applications and prepare loan documentation. A person in this position may also provide initial screening of loan documents and prepare contracts for those who are approved. He may even check a loan applicant's credit to determine whether he is likely to make timely loan payments, and he may perform reference checks as well.
Many places expect a person to be at least 18 years old, or the legal age of majority, before applying to become a loan clerk. Besides that and a high school diploma or its equivalent, there aren't any ironclad requirements. Most employers look for candidates who are personable, communicate well, and pay attention to detail. Some companies prefer to hire loan clerks who are bilingual, as they can communicate with more loan customers. Some companies also perform background and credit checks before hiring new loan clerks.
Usually, a person who wants to become a loan clerk will receive on-the-job training. While most companies are willing to provide training, it's worth noting that there are some lenders that prefer applicants who have bachelor's degrees or some sort of experience in banking or lending. Some companies may require individuals interested in management positions in the loan department to hold college degrees. Others may promote individuals who show promise after a significant period of time as a loan clerk.
An individual who wants to become a loan clerk may do well to research the companies to which he wants to apply. This way, he can determine whether he meets their requirements in advance. He may then prepare or polish his resume, highlighting any experience he's had in a financial or customer-related job. If he is granted an interview, he'll have the best chance of success if he shows up on time, dressed professionally and ready to express that he is self-motivated, reliable, detail-oriented, and a fast learner.