What is a Conventional Home Loan?
Put simply, a conventional home loan is a mortgage which is not guaranteed by a government agency such as the Veterans Administration (VA) or Federal Housing Administration (FHA) in the United States. Conventional home loans also have several other characteristics which set them apart from other types of home loans. The amount of loans on the market which are considered conventional mortgages can vary at any given time; usually, at least one quarter of residential home loans are conventional home loans.
Classically, a conventional home loan has a fixed rate and term, which may be 15 or 30 years. Although adjustable rate mortgages sometimes meet the standard to be considered a conventional home loan, many lenders specifically associate conventional home loans with fixed rates. When the mortgage is issued, no more than 75% of the assessed value of the home can be financed. The loan is also usually not assumable.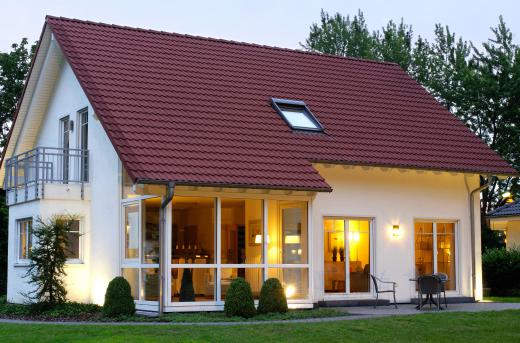 In the United States, a conventional home loan is also known as a conforming loan, because it adheres to the standards of Fannie Mae and Freddie Mac. There are a number of advantages to taking out a conventional home loan which can make it a sound choice for home buyers, whether they are financing the purchase of a first home or buying additional real estate.
Because down payment requirements for conventional mortgages usually exceed 15%, people start out with more equity in the home than they do with other types of mortgages. This means that they pay less interest in the long term because they financed less of the purchase price, and it also provides financial security, especially if the housing market takes a tumble. Conventional loans are also typically provided at a lower interest rate than other types of loans. While the difference between, say, 7.75% and 7.25% might not seem like that much in the flurry of signing paperwork, that half a percent in interest can translate into paying much more or less over the life of the loan, and sometimes the difference is even more dramatic.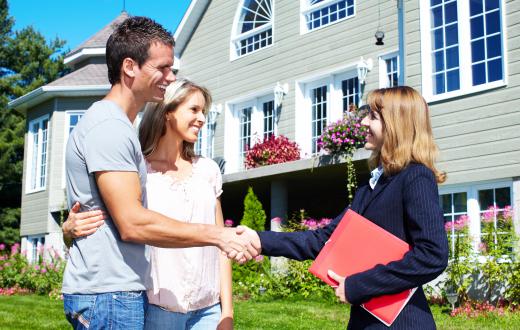 People are also not generally required to purchase private mortgage insurance (PMI) with a conventional home loan. While they can opt to purchase PMI for additional security, the lack of an insurance requirement makes the mortgage less expensive to service. Conventional home loans are also available to anyone who meets the lending requirements set out by the lender, unlike government-secured loans, which are restricted to people who meet specific guidelines and are often accompanied with a great deal of paperwork at the time that the loan is issued.
AS FEATURED ON:
AS FEATURED ON:






By: Alterfalter

Conventional home loans are used to buy residential properties.

By: Andres Rodriguez

A conventional home loan may have a fixed term of 15 to 30 years.

By: Kurhan

There are a number of money-saving benefits of a conventional home loan.

By: Elenathewise

Down payment and credit worthiness often determine the terms of a home loan.