How do I Become a Food Cart Vendor?
No matter where you go in this world, a plethora of street food is always available. This is good news if you wish to become a food cart vendor, because the residents of almost every city in any country are just waiting to taste your offerings. In Ethiopian cities you might sell tibs wat, a spiced-up stew sold with a piece of injera bread. In Israel, as well as other locales with a substantial Jewish population, you could open up a falafel stand. In the United States, your options run the gamut from the iconic hot dog to popcorn, ice cream, cheese steaks, coffee, and virtually anything else under the sun.
To become a food cart vendor, you have to know the rules of the game. First, you should realize that street food is not allowed in every town, city, or municipality. You will be under the scrutiny of any number of government departments from the day you open until the day you retire. Before you even consider buying equipment, you should be aware of license and permit costs, insurance prices, health department regulations, and any pertinent ordinances applicable to the preparation and selling of street food.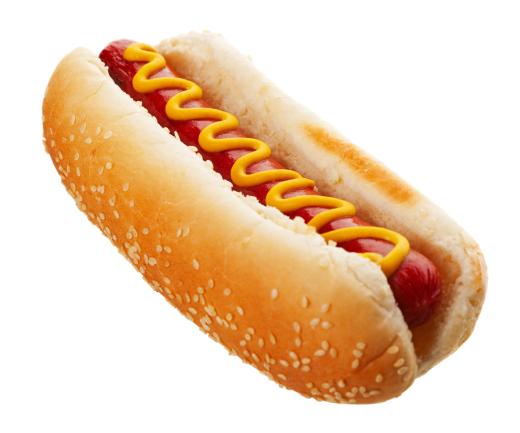 To actually make a living as a food cart vendor, it is best that you ply your craft in a large, urban area with plenty of walk-by traffic. Your biggest initial problem will be what is often an interminable wait to receive the permitting and approval that allows you to go into business. Assuming you have learned all the regulations and been granted a permit, you are ready to become a food cart vendor.
The financial investment can range from relatively small to very large. The typical hot dog cart — known in New York City as the "dirty-water hot dog," starts at about $3,000 US Dollars (USD). If you wish to prepare raw food on-site, rather than selling pre-cooked items that simply need to be held at a safe temperature, your equipment costs will go up substantially. Though a simple ice cream truck might cost approximately $20,000 USD, full service vending trucks or trailers designed for carnival concessionaires can easily approach $100,000 USD.
If you wish to become a food cart vendor, have purchased equipment, and have jumped through the required hoops, you need a location. This is where you must learn the rules of the street, for many vendors have been working the same corners for literally decades. These individuals have sometimes passed the family business down through several generations, and though there is no law stating that they own a certain corner, any attempt to claim-jump their spot will result in a turf war. The last thing a new purveyor of street food needs is to earn the enmity of other vendors, for they can be a fairly tight-knit group.
Don't be a pushover, but at the same time be respectful and friendly. Get to know your competitors, and be ready to help them out should they run short of supplies or have a family emergency. Eventually, you will be accepted into the fraternity.
AS FEATURED ON:
AS FEATURED ON:






By: Brenda Carson

Hot dogs are often popular food cart options.

By: bakerjim

Hot dog cart vendors will needs lots of condiments for their customers.

By: coffeemill

Fresh popcorn is often sold from food carts.

By: apelavi

Ice cream is sold from a food cart.

By: baibaz

Food carts may sell fruit smoothies.

By: Kybele

Chicken wings made with specialty sauces would be a good food cart option.

By: Africa Studio

Freshly made popcorn may be served from a food cart vendor.