How do I Become a Film Production Assistant? (with pictures)
There's no specific educational path a person must follow in order to become a film production assistant. A person hoping to pursue this career may start by earning a film-related degree, but that won't guarantee that he'll land a job. Instead, finding a job typically requires a person to be willing to learn, have good listening skills, and develop contacts in the film industry. A degree is not necessarily required. Internship positions can help an aspiring film production assistant make contacts and gain experience.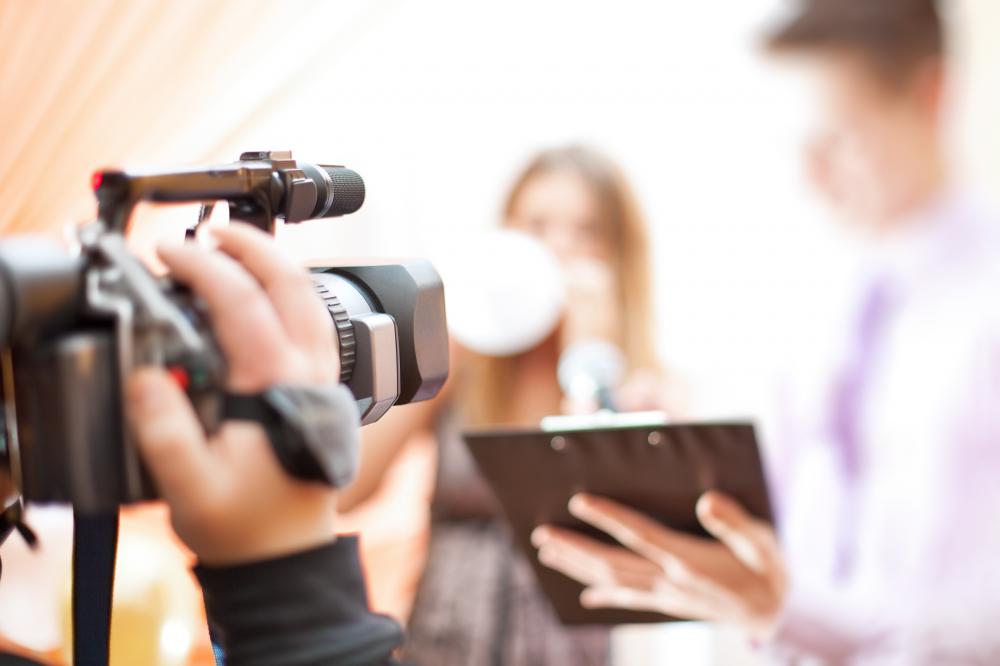 Before taking steps to become a film production assistant, a person may consider his skills and personality, determining whether they are a good fit for this job. For example, a person in this career needs good listening skills and the ability to follow directions with great attention to detail. He should also be responsible and capable of fulfilling tasks without making frequent mistakes or having someone guide him every step of the way. It also helps if a film production assistant is eager to learn, as learning all that he can on each set may help him to advance to the next level of his career.
The title film production assistant may sound glamorous to those unfamiliar with the job, but it's actually a position that can require hard work, without much glory. An individual with this title is often given a wide range of tasks to do, including those that seem unrelated to creating films. For example, a film production assistant may be assigned such tasks as getting coffee or lunch, transporting film equipment, or even making photocopies. As a production assistant becomes more experienced, he may be given more film-related tasks. No matter what tasks the assistant is assigned, however, this job is usually a valuable learning experience; many people use this job as a stepping stone to other careers in film.
While an aspiring film production assistant doesn't need a particular degree or certificate, it may be helpful to learn about film production and the technologies used before applying for this job. To do this, a person may enroll in a workshop or seminar for individuals interested in in film production. He may also read books and review Internet sites that provide information about working on film sets. This may also help him learn film production terminology, which could help him be more successful at job interviews.
A person who wants to become a film production assistant may also do well to learn about the members of a production team. He may learn the titles they are given and the tasks they perform, for example. Film production assistants may receive task assignments from anyone on the production team, so having this information may help him to do well in his job.
Contacts can be very important for someone who wants to become a film production assistant. An aspiring film production assistant may benefit from taking every opportunity to learn about those involved in the film industry and interact with them. When he's ready to look for a job, he can contact these people and ask for work or referrals. Likewise, film teachers may prove helpful for referring aspiring production assistants to job openings and offering career advice. A person who wants to become a film production assistant may also find a job by browsing help-wanted ads as well as freelance project listings.
Film production assistants have usually gained hands on experience, and a degree, at a film school.

An aspiring film production assistant should be familiar with the technologies used in film production.

Help-wanted ads may advertise available positions as a film production assistant.

Production assistants often learn many of the other jobs on set.