How Do I Become a Debt Specialist?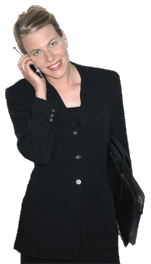 A debt specialist works with consumers that are having trouble managing their own debt and having financial difficulties. Together with the debt specialist, individuals and households create budgets and learn ways to manage money so that they can pay off debt. To become a debt specialist you should have experience or an education in finance. You may also need to acquire a certification through a professional association.
If you find that most of the companies hiring debt specialists require that you have a college degree, then your first step is to acquire one. Most companies prefer that you have a degree in finance, accounting, business or a related field that applies to the type of work you will be doing as a debt specialist. Because the job also requires you to know and understand debt and finance programs, you should also sharpen up your computer skills.
In order to increase your chances of landing a job to become a debt specialist, you can also earn a certification. Several credit and debt counseling associations offer certification programs. While some companies may require you to become certified, it also provides you creditability with your clients to know that to become a debt specialist, you took the extra step to become an expert in your field.
Hands on or on-the-job training is primarily the best way to learn how to become a debt specialist. Look for credit and debt companies that are hiring for the position. When you interview and land the job, the majority of these companies have a training program to teach you the process that the company uses to help consumers work through their debt troubles.
Another way to learn the trade is to shadow someone who is already working as a debt specialist. You may even want to do this before going through the education and training process. Shadowing a debt specialist allows you to see what a day in the life of this professional is like and to see if it is a career that you wish to pursue.
Since your primary role when you become a debt specialist is to work face to face or on the phone with consumers, you also want to hone your customer service skills. Some debt companies will include this in their training, but you can also register to take a class or see if there is a book available to help you practice various situations that may pop up when working with consumers.
Businesswoman talking on a mobile phone