How Do I Become a Data Management Specialist?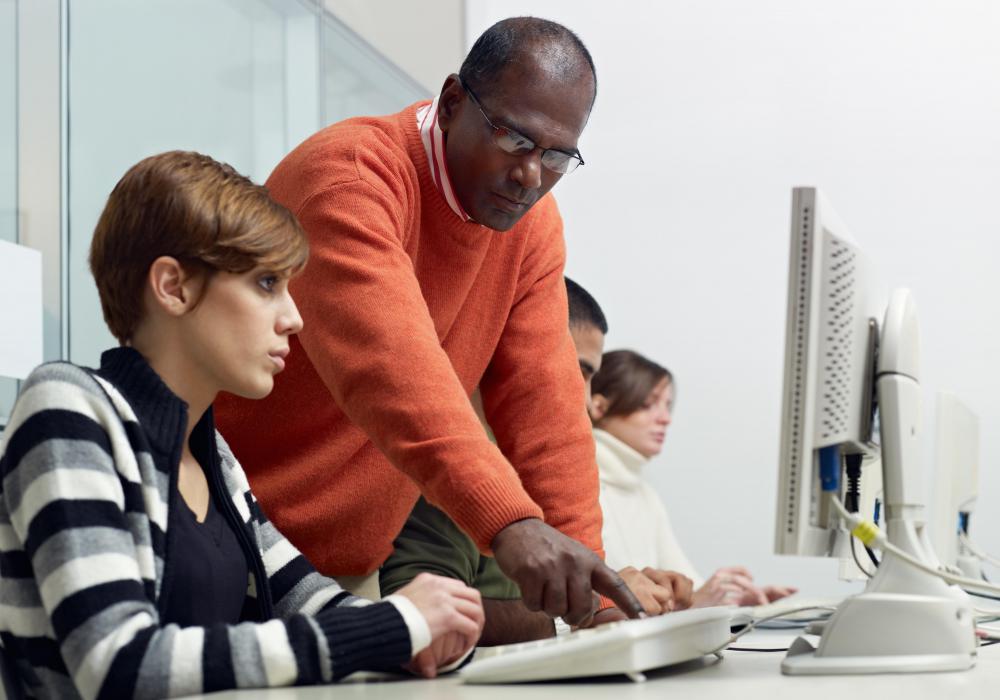 A data management specialist performs a wide range of duties associated with a company's database systems. Common tasks include inputting data, issuing queries for information, creating reports, conducting research, making data models and troubleshooting problems and inconsistencies. To become a data management specialist normally requires at least an associate's degree in business or computer science and specific knowledge in database creation, management and analysis. You may need at least one year of experience in data management to obtain an entry-level job, and you also may need experience in a particular industry.
The educational requirements to become a data management specialist range from an associate's degree to a master's degree in a major that combines business and computer science classes. A bachelor's degree, however, is the most common minimum degree requirement. Possible majors include computer science, finance, general business, information systems and economics. Helpful classes to take include courses in database management, database query languages, data modeling, system analysis and productivity applications.
Knowledge in various database systems is important to have, and some employers prefer knowledge in multiple query languages and database access tools. Although they are optional for many jobs, technical certifications in database design and administration are helpful for both beginners and advanced users to hone their skills. Some database certifications consist of a single exam, but others consist of a series of exams covering specific topics, such as database installation, configuration, design and development. If you choose a certification that involves multiple exams, then you may get to choose the exams you take as long as they fit within the certification's particular domain requirements.
To become a data management specialist also requires excellent data entry skills with the ability to type quickly and accurately. You should be a good organizer with project management skills and an attention to detail. In addition to being familiar with the company's database management tools, it is important to know how to use productivity applications to create documents and spreadsheets.
The experience requirements to become a data management specialist widely vary and may include both experience in data management and in the field in which the company functions. A year of data entry experience may be all that is needed for entry-level positions, but senior roles may require five years of experience specifically working in data modeling and analysis and in a specific industry, such as finance, medicine or business management. Although some employers look for candidates with general knowledge in data management, others look for extensive experience in specific data modeling applications.
By: diego cervo

A data management specialist typically hold a bachelor's degree in information technology, computer science, or another relevant area.