How Do I Become a Controller Trainee?
Controller trainees are people who are studying how to become controllers, professionals who oversee the production of monetary reports at companies. These people must be good with numbers and possess solid analytical skills. If you wish to become a controller trainee, you have to complete four years of education beyond high school and can then apply for a training opportunity at your desired organization. The skills that you learn on the job prepare you for a permanent role in this career area.
A person who wants to become a controller trainee first needs to earn a four-year bachelor's degree in accounting. The training institution of your choice will ask that you turn in your high school diploma or the equivalent certification along with your standardized test scores. You also must be prepared to provide your high school transcript and fill out the school's enrollment form.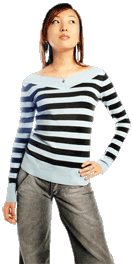 Finance courses teach you the skills that you need to thrive in this complex job field. You have to study how to put together financial documents such as balance sheets and income statements, which highlight how well a company is performing with regard to its assets, debts, and revenue. This is the chief duty for which you will assume responsibility when you become a controller trainee. In addition, you might need to complete an internship at a real-world company before you are eligible to graduate.
After completing your undergraduate degree program, you can formally apply for training opportunities in this industry. If you contact your college's career services office, employees there should be able to tell you about area companies that are open to working with someone who wants to become a controller trainee. An aspiring field professional needs to fill out an employment application at the company for which he or she wishes to work, as well as submit a cover letter and resume that confirm that he or she has earned a four-year degree in finance. A company manager likely will interview him or her along with several other candidates to determine which one has the skills and interest necessary to succeed in this type of job position.
The purpose of obtaining a trainee position is to help a novice in this vocational area to build his or her skills. While working at a company, you must practice completing payroll as well as determining how much money a company is owed, for example. The supervised on-the-job training that you receive when you become a controller trainee should give you the skills and confidence necessary to pursue long-term employment in this industry.
AS FEATURED ON:
AS FEATURED ON:






Woman with hand on her hip