How do I Become a Construction Laborer?
The best way to become a construction laborer is to practice your craft or trade with a licensed builder or by doing projects around your own home. Once you have some experience using tools, you can apply as an unskilled laborer with a local construction company. Jobs that may not require much, if any, previous work experience in the field include helper positions and apprenticeships. After you have gained more experience you can move up to higher paying positions.
To begin your search to become a construction laborer, you should check your local newspaper for classifieds and help wanted ads. If you have past experience in construction, use this to develop a resume highlighting your skills. If you don't have experience, list any jobs you have held and explain why the skills you acquired while there will help you in a construction trade.
Many construction companies will expect you to provide your own hand tools and the other basic equipment you will use on a day-to-day basis on the job. If you don't have these things, you should purchase them before your first day of work. Some companies many require you to own a pickup truck, while others will only require that you have some sort of reliable transportation. Heavier tools and materials are almost always supplied by the company.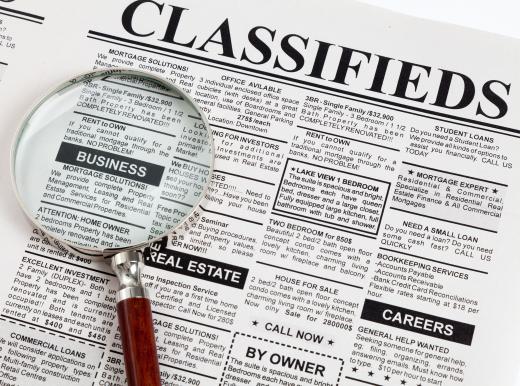 If you can't find any companies through the classifieds to help you become a construction laborer, you can try calling businesses around your town and nearby locations to ask if they need any help. Sometimes companies will hire workers on an as-needed basis, meaning that you may be called in for a larger job one week and receive no work the next. Although not ideal, this is a good way to eventually become a construction laborer because once a business owner sees your work they may choose to hire you on a full-time basis.
You may also become a construction laborer by working through a local staffing agency. This is a company who hires workers on a job-to-job basis for construction and other types of work when companies become overwhelmed with a particular job. Although this would not give you full-time employment, it would allow you to gain experience in the construction industry and will allow you to network with local contractors.
Do not offer to perform certain construction laborer jobs unless you have a contractor's license. Usually, jobs over a specific monetary value require a licensed professional to oversee the work. You should also avoid any side jobs that require specialized training, such as plumbing or electrical work. This could lead to fines and other penalties if you are caught.
AS FEATURED ON:
AS FEATURED ON:






Prospective construction laborers should be familiar with the equipment that is used to create buildings.

By: Feng Yu

Many jobs are often listed in the local newspaper classifieds.

By: Andreas Karelias

Many employers expect laborers to provide their own basic tools to bring to work.

By: ndoeljindoel

Many staffing agencies can help an individual become a construction laborer.