How do I Become a Collision Repair Technician?
To become a collision repair technician, you will need to possess a solid knowledge of the numerous functions involved in repairing and restoring damaged vehicle body parts. That knowledge must include repair and restoration of the body parts of not only cars but also vans, trucks, buses, trailers and campers. It is highly recommended that you acquire the ability to weld various types of sheet metal, learn how to perform metal finishing and know how to prepare paint and the materials needed in refinishing. In addition to these basic skills, you will need to be detail oriented to become a collision repair technician because of the precision involved with the profession.
The skills required to become a collision repair technician can be self-taught, acquired on the job or learned in an apprentice program. You should be aware, however, that some employers prefer to hire auto body repair technicians who have completed formal training in body work and whose coursework included the study of collision damage. Some high schools, vocational schools and community colleges offer one- and two-year programs in auto body repair that cover the concepts of collision damage. If you are still in high school and are sure that you want to become a collision repair technician, speak with your parent or guardian about the possibility of attending a school at which you can begin your training even before graduation.
Residents of the United States might also want to consider earning professional certification from Automotive Service Excellence (ASE) or the Inter-Industry Conference on Auto Collision Repair (ICAR). If you don't live in the United States, you still might want to seek professional certification from equivalent agencies in your country. Also, it is a good idea to keep in mind that even if you elect to gain your skill and knowledge without attending an institution of higher education, most employers will require that you at least have a high school diploma or the equivalent.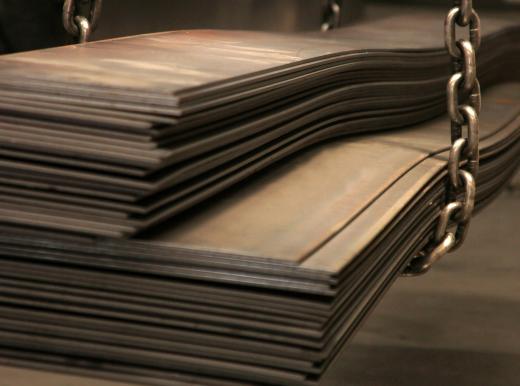 Careful consideration of the salary you will earn, the typical workplace atmosphere and daily job duties also is important to help you decide if you want to become a collision repair technician. The average annual salary of collision repair technicians in the United States is between $27,000 US Dollars and $71,000 US Dollars, depending on the cost of living in the region and your experience as a repair technician. Some of your duties could include estimating the cost of a repair, pounding out relatively small dents with various tools such as a hammer and filling damaged areas with plastic auto body fillers. Noise should be expected in the average workplace of auto body technicians, as should strong and health-damaging fumes from products used. If you suffer from any respiratory problems or diseases such as asthma, you might not physically be able to become a collision repair technician.
AS FEATURED ON:
AS FEATURED ON:






By: goodluz

A collision repair technician helps repair vehicles that have been in accidents.

By: Kybele

A collision repair technician know how to work with sheet metal.

By: Deyan Georgiev

Mechanics who specialize in body work might also work as a collision repair technician.