How Do I Become a Cloud Administrator?
A cloud administrator constructs and maintains the function of a cloud platform. This is a system that supports different computer applications with the purpose of ensuring that enough storage space is present and that the ability to transfer a particular amount of data in certain amount of time is available. If you would like to become a cloud administrator, you must finish four years of education beyond high school and receive on-the-job training to improve your skills in this industry. In addition, hiring managers are drawn to job applicants who are credentialed, so obtaining certification is helpful as you begin to look for employment in this career area.
An individual who plans to become a cloud administrator has to complete a four-year bachelor's degree in an area such as information technology. The school of your choice will demand to see your high school transcript as well as your standardized exam scores. In addition, the admission team should ask you to send in your high school diploma or the equivalent certification as well as turn in a completed enrollment application.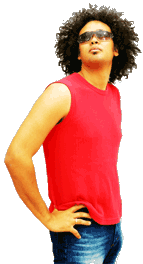 Technology courses provide you with the foundational skills necessary to thrive in this field. You need to learn how to maintain and oversee the operation of computer servers, which is a major duty that you must perform when you become a cloud administrator. Courses further explain how to troubleshoot computer program problems, install software, and keep these programs up-to-date so that they work effectively for clients.
You additionally might have to complete a field training experience as part of your graduation requirement at your chosen school. Your university's career services department can give you the names of companies that often work with interns in your area. While training at your desired business, you have the chance to prove your ability to respond to customers' e-mails and phone calls requesting computer software assistance. As you practice to become a cloud administrator, you also might be responsible for making sure that your organization's data center remains protected from outside threats such as viruses, which can potentially destroy valuable business information.
Employers often prefer people who have earned industry certifications. This involves completing training and exams offered by private vendors as well as taking continuing education courses offered by these companies. Obtaining these types of designations is valuable for someone who wishes to become a cloud administrator because the credentials show companies that the individual is well-versed in industry computer products and is capable of succeeding in this vocational area.
AS FEATURED ON:
AS FEATURED ON:






Man with hands on his hips