How do I Become a Brick Mason? (with pictures)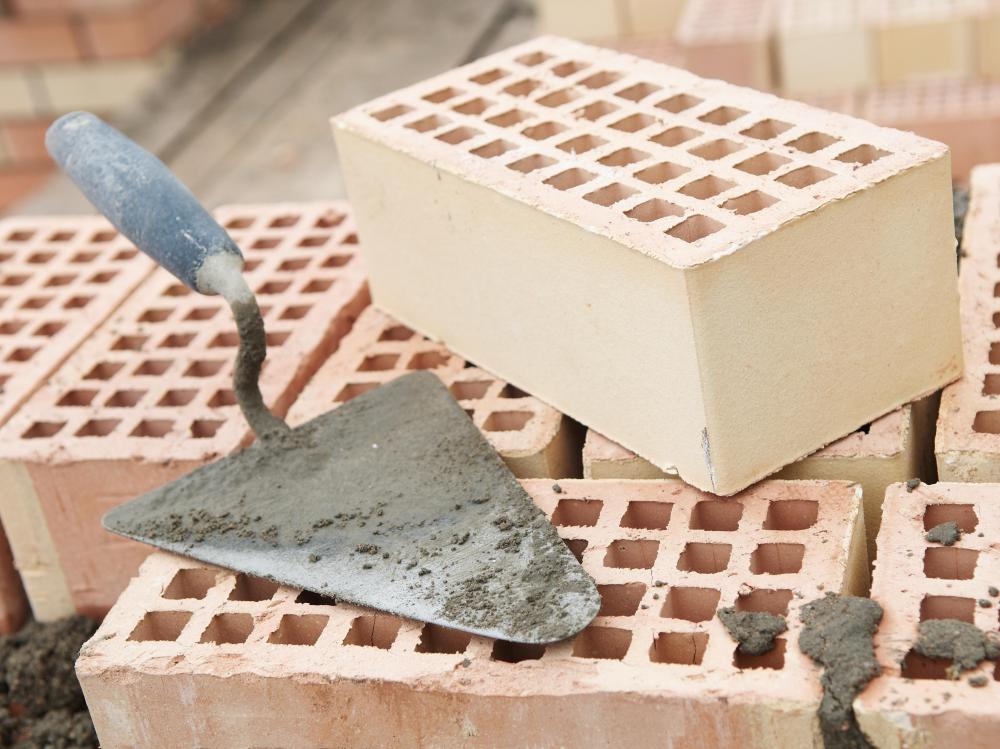 There are many ways to become a brick mason. One of the first things you should do is check with a local brick mason's union to see if they have any openings in an apprenticeship program. These programs may require you to work under the supervision of an experienced brick mason for a period of two to four years. You could also take training classes at a vocational school, and then apply directly to construction companies after graduation.
Visiting a union hall is a good way to become a brick mason. Check with the union steward to see if they are looking for apprentices. She might be able to place you with a company where you can receive on-the-job training from a knowledgeable bricklayer. After you have completed an apprenticeship program, she could help you find permanent employment with a company that hires union workers.
Some construction companies may hire workers without going through a union hall. Contact several organizations that specialize in building brick buildings to see if they have any openings. Tell them you want to become a brick mason, and would like to get on-the-job training in this field. Ask if there are experienced brick masons working for the company who could teach you the tricks of the trade.
Network with brick masons who have been working in this field for a long time. Ask these professionals on advice on how to become a brick mason. They can tell you how they began their careers and point you in the right direction. These workers can sometimes give you the names and contact information of individuals who hire people for this craft as well.
Find out if there are any vocational schools in your area that offer training in brick masonry. If so, visit the institution and let them know you would like to become a brick mason. Tour the facility in order to get an idea of the type of training you might receive there. Ask if you can have hands-on training laying brick and preparing mortar.
Get yourself in good physical shape before you apply for work as a brick mason. Work on building your upper-body strength so you will be able to carry heavy loads without dropping them. Make sure you are agile and can climb or maneuver obstacles if necessary. Being physically fit can give you an advantage over another worker with similar skills and experience.
A brick trowel and bricks.

A brick mason constructs buildings using individual bricks.

Entering an apprenticeship is one way to become a brick mason.