How can I Lose 10 Pounds?
In order to lose 10 pounds, you will need to make changes to your diet and exercise habits. This might mean something different for everyone; sometimes, people find that cutting out foods high in fat and sugar is all that is needed to lose weight, while others will need to make more extensive changes. Regular aerobic exercise, at least three to five times per week, is also necessary in order to lose weight. It is important to be safe when you are trying to lose 10 pounds, and not try unhealthy dieting methods like detoxing or starvation diets.
Experts typically recommend that people trying to lose weight should not lose more than a pound or two per week. This ensures that the weight loss is safe and healthy, as well as "true" weight loss, rather than just water weight. Of course, making some significant dietary and exercise changes can cause the weight to come off fairly rapidly in the beginning, which can cause you to lose 10 pounds relatively quickly. Just keep in mind that when weight loss is slower paced, it tends to stay off more easily.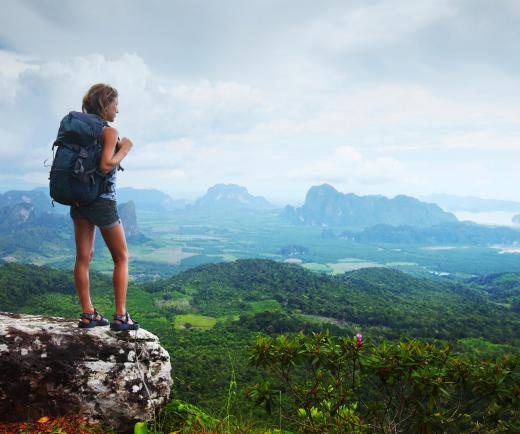 One of the best ways to lose 10 pounds is to take a realistic assessment of your current weight and diet, and determine where you can make changes. Even making some simple substitutions can help you to lose weight. For example, if you frequently drink soda during the day, or have snacks of cookies, candy, or chips, substituting these for healthier options such as water, unsweetened iced tea, vegetables, or whole-grain crackers can all help you to lose weight. In addition, be mindful of portion size whenever you are eating, as well as your eating habits. Get a smaller dinner plate and put slightly less food on it at each meal, and eat slowly, being certain to chew thoroughly and put the fork down between bites.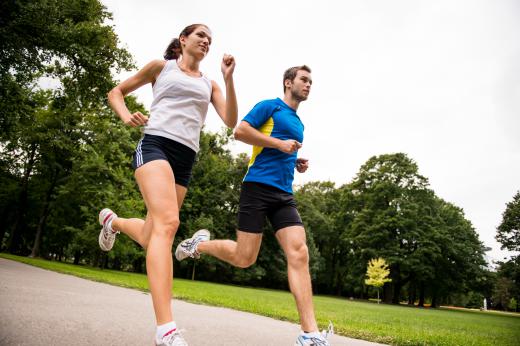 Eating mindfully and making sure the diet is predominantly made up of fruits, vegetables, whole grains, and lean sources of protein like fish or chicken is one of the best ways to lose 10 pounds. It is necessary to get exercise as well, however. Aerobic exercise such as jogging, brisk walking, biking, swimming, or hiking are all excellent options that burn fat and calories from the body. Keep in mind that any method that promises "quick and easy" weight loss such as through fasting, detoxing, or weight loss pills is likely to be unhealthy, and may even be dangerous; it will take effort to lose 10 pounds, but it is much better to be safe and lose the weight in a healthy manner.
AS FEATURED ON:
AS FEATURED ON:






By: Dudarev Mikhail

Routine hikes over rugged terrain can help someone shed 10 pounds.

By: Martinan

Jogging provides an aerobic workout.

By: Maksim Shebeko

Bypassing desserts for healthier alternative foods can help in weight loss.

By: okinawakasawa

Iced tea can be a healthy substitute for soda.

By: anyaivanova

Drinking eight glasses of water per day may help an individual drop 10 pounds.