How can I Learn Photography?
Photography is an art form dating back to the 1820s which has undergone a number of refinements since it was first introduced. Quite simply, it involves seizing moments in time by capturing light on an interface which has been sensitized to it. Classically, this interface has been film, which can be developed and turned into prints. Modern photography also places a heavy reliance on digital devices, which convert light into electronic data. Many people dabble in photography, which is actually an easy art form to learn, although it can take years to refine technique.
If you are interested in learning photography, the first step is to get into the habit of carrying a camera with you everywhere, and taking photographs of everything. You do not necessarily need a high quality camera to learn photography, but try to get a model which is not utterly stripped down. You may want to consider getting a camera with a removable lens, which will allow it to be more versatile later. As you work with a camera and become more comfortable with it, you can refine your technique and skills. Constantly carrying a camera will also make you less self-conscious about it, as many beginning photographers feel awkward in the early stages.
Taking a class is a vital step if you want to learn photography. A photography class will cover the basics of composition and focusing so that you can produce pieces of a higher quality. In most cases, a photography class also offers group critiques, allowing you to refine your work while you learn photography with the help of input from others. Ultimately, you will plateau if you try to learn photography on your own, while a class will build useful skills and an artistic eye.
Photography classes are broken into two rough categories: digital and film. Many artists work with both mediums, but you should pick one to begin with. If you choose to learn film photography, a photography class will also usually teach you how to develop film, enlarge prints, and perform tricks in the darkroom which will improve the quality of your work. It will also give you access to a darkroom, which is incredibly valuable. A digital photography class will talk about how to process and handle the digital picture files you remove from a camera, and it may offer some training in computer photomanipulation.
In addition to a class to help you learn photography, you may also want to establish a small photography library. A number of books are targeted at people who have started to learn photography, and they include in-depth discussions of an assortment of techniques. You may also want to start collecting books of work by artists you like, so that you can study their photographic compositions and style.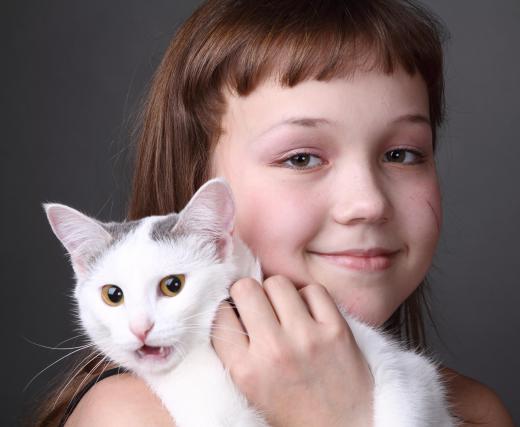 Finally, if you want to learn photography, you need to practice. Use the confidence you have built by taking your camera everywhere to branch out, photographing a wide range of people, places, and things. Carry lots of film, or extra memory cards, so that you do not feel limited by your resources. As you develop and examine the pictures you produce, try to critique them honestly, and ask for comments from other people. The more you practice, the better you will be, and the more your personal eye and style will develop.
AS FEATURED ON:
AS FEATURED ON:






By: Kletr

Someone who is learning photography is advised to photograph the same subject several times in a row under different settings.

By: olly

Choosing the best photography education courses depend on your goals as a photographer as well as your current level of knowledge and practice of photography.

By: Petr Malyshev

Single-lens reflex cameras allow photographers to change lenses.

By: Сергей Чирков

People can practice their photography skills by taking pictures of their pets and loved ones.