Why do I Have to Pay Both Child and Spousal Support?
Although both child and spousal support are made as payments from one separating spouse to the other, each form of support is distinct. Spousal support, also known as alimony, is payment designed to compensate a spouse for loss of income or diminished standard of living as a direct result of divorce. Child support, however, is money that is designed to provide for the basic needs and care of minor children. You may have to pay both child and spousal support if the court determines that (1) your spouse deserves alimony to compensate for financial suffering or loss of personal financial support; and (2) your spouse needs money to support and care for minor children. The payments are mandated and used separately, even though they are often paid together.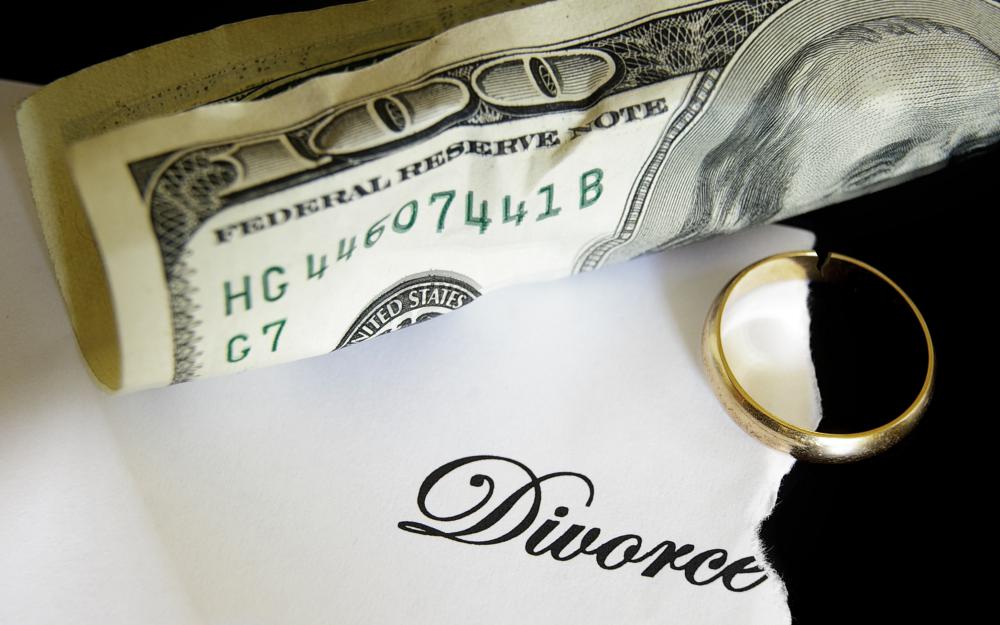 Child support is almost always awarded in divorces that involve children under the age of 18. Most of the time, parents share the responsibilities of raising their children even after a divorce, but the practical reality is that children must have one primary residence. Although couples often share custody of their children, the spouse that provides the primary residence is generally known as the spouse with "primary custody." Parents who meet this description are usually entitled to collect payments from the other spouse to cover the added costs of providing a home for children. Some of these costs can cover ancillary expenses, like electricity and heating bills, but they also go towards things like school fees, new clothes, and groceries.
In most jurisdictions, child support is mandatory whenever children are involved in a divorce. Laws take parental rights seriously, and so long one parent has any money at all, he or she is usually required to spend at least some of it in support of minor children. This is sometimes known as family support. If you have children whose primary residence will be with your spouse, expect to owe at least something in child support.
Alimony payments are less certain. Few courts will automatically mandate spousal support the way they will child support. Most of the time, alimony must be specifically requested. It is typically only granted when a court feels that a divorce will prove so financially disadvantageous to one spouse that a support payment is needed to maintain the status quo. Alimony payments generally go directly to a spouse for personal use, and can be spent or saved without restriction.
Child support and alimony often go hand in hand. Separating spouses frequently ask the court for simultaneous child and spousal support. Because each payment is meant to fund such different things — child-rearing on one hand, and personal living standards on the other — courts order the awards separately, even if they are ordered at the same time. Although you may be required to pay both, courts view child and spousal support payments as independent and discreet.
Other areas of the law view the payments as separate, too. Tax consequences are one place where the difference between child and spousal support payments manifests. Under the tax laws of most countries and regions, alimony payments are considered taxable income to the recipient, and are typically also deductible from the taxes owed by the spouse making the payments. Child support payments are almost never deductible, however, and a spouse receiving child support payments does not usually have to declare those payments as income.
By: Hedgehog

Child support is paid to assist with the rearing of a child.

By: zimmytws

Spousal support can be ordered as part of a divorce to care for a person's former wife or husband.

By: danmorgan12

Child support is commonly awarded in divorces involving children who are minors.