Which Fields Offer the Most Summer Jobs Abroad?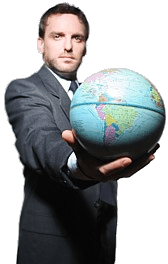 Spending a summer abroad may seem far out of financial reach, but working abroad over the summer can offer the chance to earn money and enjoy a new location. There are thousands of summer jobs abroad every year, geared toward the adventurous, the skilled, and even to students. Some fields tend to offer summer jobs abroad more often than others, including travel and entertainment jobs, teaching, and volunteerism.
Finding a job in the travel and tourism business can lead to many opportunities for a summer job abroad. Tour groups often need translators, trip guides, and even office personnel to assist with busy summer schedules. A summer job on a cruise ship may be a fantastic way to earn some extra money while seeing a wide variety of different locations. Becoming a nanny for families that travel is also a great way to combine a yen for adventure with a lucrative position.
Many countries actively seek teachers who can spend several months teaching a new language to students. English speakers can find excellent job opportunities throughout Europe and Asia teaching English to students of all ages. These jobs often pay particularly well and sometimes include room and board allowances. In some cases, a person does not need to be fluent in the language of the country they are traveling to, since many of these language programs focus on total immersion teaching where all conversation is in the new language. In order to qualify for summer jobs abroad in teaching, competency testing and background checks may sometimes be required.
If earning money is a secondary or unimportant issue, consider looking for summer jobs abroad in the wide field of volunteerism. Charities and research groups of all kinds are always on the lookout for dedicated volunteers willing to sacrifice their time for a good cause. Aspiring environmentalists can find fantastic volunteer opportunities with scientific research groups in a variety of incredible wildlife locations, such as the Amazon, Alaska, the Sahara desert, and even in the middle of oceans. Humanitarians-in-training can almost always find a wealth of opportunities to help charitable groups build homes and wells for poverty-stricken areas, or spend the summer assisting doctors and medical clinics all over the world. While volunteer summer jobs abroad may not guarantee luxury accommodations or five-star views, they can be an incredible opportunity for anyone seeking to help people in need while seeing unusual parts of the world.


Man holding a globe