What Skills Do I Need as an Auditing Clerk?
Working as an auditing clerk revolves around keeping accurate financial records and producing reports for supervisors. Most individuals have at least a high school diploma, but many have an associate's or bachelor's degree in accounting or a related field. Some of the primary skills that an auditing clerk should possess include mathematical skills, computer knowledge, organizational skills, an eye for detail, and interpersonal skills.
Due to the consistent use of numbers in this career, an auditing clerk should have significant mathematical skills. Some common workplace activities include recording financial transactions, calculating data and keeping accurate records. Basically, a major part of this job is dealing with numbers, so having superb mathematical skills is essential. While it doesn't necessarily require one to be able to do complex algebraic equations, it does involve addition, subtraction, multiplication and division. A person will need to be able to perform these calculations quickly and accurately.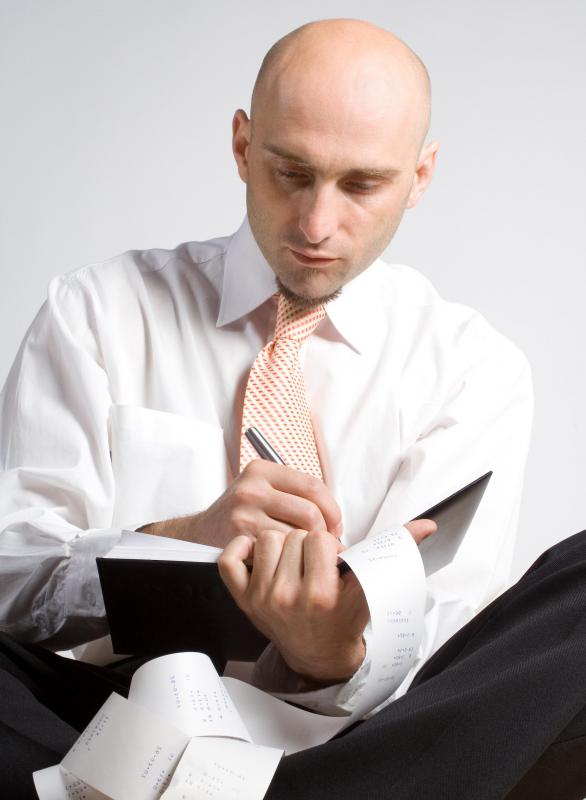 Computer knowledge is also crucial in the day to day activities of a modern auditing clerk. In years past, individuals mainly used traditional calculators and paper for record keeping, but the majority of auditing clerks now use computers. While extensive computer knowledge isn't usually necessary, an individual must be comfortable with programs like spreadsheets, word processing software and accounting software. In addition, he must be able to efficiently use a database to find information.
This career also requires one to possess considerable organizational skills. Due to the meticulous nature of the job, an auditing clerk must have efficient organizational habits and be able to quickly locate documents or other information. For example, an individual will often be responsible for keeping up with items like checks and receipts. To maintain order and avoid clutter, he must have an effective storage system that allows him to find original statements or copies.
An eye for detail is another helpful skill for an auditing clerk to have. Since providing accurate records is essential, an individual in this position can't afford to make many mistakes. He must be able to check numbers and ensure that they match corresponding statements. If records are inaccurate, it can cause serious problems.
Though sometimes overlooked, interpersonal skills are nonetheless important in this career. Since an auditing clerk will typically work in an office environment, he will be continually interacting with supervisors and coworkers. Along with this, he will often need to talk with clients in person or over the phone. Consequently, an auditing clerk should be able to effectively communicate with others.
The ideal auditing clerk possesses mathematical and organizational skills.

An auditing clerk must have an eye for detail.