What Should I Look for in a Garden Folding Chair?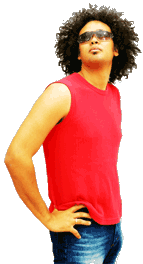 What you should look for in a garden folding chair may depend upon your needs, however, you should choose a chair that is sturdy and durable. Another factor to consider is matching the type of material used to your existing outdoor furniture. For instance, if you have wood patio furniture, you'll probably want to select a garden folding chair made of the same type of wood.
A set of garden folding chairs may come in various styles, materials, and sizes. The chair may be intended for an adult or it may be a child's garden folding chair. It may also have an optional cushion or chair pad. If comfort is a major factor, you'll probably opt for a padded chair. Some outdoor folding chairs may have a cushion built-in. If you choose one that doesn't, you can buy a chair pad as an accessory.
Consider whether you want a low-back chair or you would prefer a high back. A high-back folding garden chair might offer better back support. You should also consider a folding garden chair that offers some degree of support to the lumbar region. This might be a necessity if you have back problems.
The metal garden folding chair is probably most durable, though it may not be the best choice for all weather. Chairs made from a heavy plastic or resin may work well for children and be weather resistant as well. If you have other resin outdoor furniture, it should be easy to match colors.
Some folding lawn chairs are made with an attached overhead canopy. This detachable piece may be convenient if you place the garden folding chair in a very sunny location. Some models even come with a convenient carrying case.
You might want to choose a garden folding chair that has multiple reclining positions. The reclining garden chair is good for longer periods of relaxation. Choose one with a footrest if that is important to you. Some chairs also come with a built-in cup holder, so look for this feature as well, if you plan on bringing a drink out to the garden.
The most important factor of all when choosing your folding garden chair is to inspect the chair for sturdy construction. Check for specifications and a weight limit. Be certain the chair will support the weight of any person who will be using the chair. Be sure there are no loose parts or hinges and the legs seem sturdy as well.
Finally, if you do not want to bother with assembly, choose a folding garden chair that requires little or no assembly. If any assembly is required, check to see what tools you will need. Easy set-up is an advantage to saving time and effort.
Man with hands on his hips