What Should I Know About Tonga?
The Kingdom of Tonga, known at one point as the Friendly Islands, is a series of 169 archipelagos situated on the Pacific Ocean, near New Zealand. The islands cover a total surface of 289 sq mi (748 km²).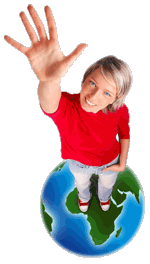 Nuku'alofa, the capital of Tonga, is the commercial and cultural center of the kingdom, although its small size means that many of the amenities expected in a main city are nowhere to be found. Public transportation, for example, is at best rickety, and international travel depends on one small airport far from the capital. While there are two colleges in Tonga, most people choose to pursue higher education in New Zealand or other countries.
Tonga has a total population of just over 100,000 people, most of which reside in Nuku'alofa or its surroundings. The 73 smaller islands are uninhabited. Tonga has two active volcanoes, but is generally a flat surface with ideal conditions for agriculture. The subtropical climate in particular has had a great impact on the soil of the island. Summer temperatures average 90 °F (32 °C) in summer and 80 °F (27 °C) in winter, with high humidity all year around.
Tonga belonged to the British Western Pacific Territories until 1952, after which time the island became an independent state. The connection with Britain remained active, however, until the 1970s. Despite the British connection, Tonga has maintained a semi-independent system of constitutional monarchy. As of 2007, King George Tupou V is in charge of Tonga, aided by a prime minister selected directly by him. The monarchy is extremely powerful in Tonga, and it has partial control over the press, private citizen businesses and property. This has led to several cases of civil unrest, with people asking for more equality. The latest demonstration, in November 2006, was held to demand increases in the election process.
Tongas belong to the Polynesian ethnic group, which make up 97 percent of the island's population. A small percentage of foreigners, mostly Europeans, reside on the island on and off throughout the year. Locals are extremely religious, which has an impact on official matters such as education and labor. All primary schools on the island are Christians; working on Sunday is prohibited by law; and no theaters or other entertainment venues are open after sunset on Saturday.


Woman waving