What Should I Know About Selling Used Books?
After a few years, books can accumulate in the home and can take up a lot of space. Instead of having them sit and collect dust, many can turn into some extra cash for your pocket. Before selling used books, you should be aware of which ones in your inventory can make money and which are not worth the trouble.
When selling used books, it is essential to do your research first. What you think might sell for $5 US Dollars (USD) may actually sell for much more. Search the internet for information on each book, such as if there is a history behind it and how much some copies have sold for in the past. Keep in mind that the information you get may not be what pertains to your specific copy as each book is different depending on its condition. Write a list of which books are in your inventory and what information you have on each one, then use the list as a reference when selling the books.
It is important to understand what you have before you start selling used books. While some used book stores will buy book club editions, many will not, so it is best to examine the title page of each book to see which edition you own. When selling used books, the condition of each is a huge factor on what is desirable, so if any of the books have extensive damage you are better off keeping them. In addition, trying to sell paperbacks may be a bit difficult as they usually sell cheaply, which means that you will most likely not get a lot of money when trying to sell your copies.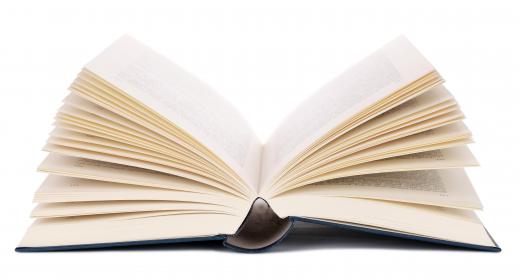 If many books have accumulated in your home, it may be a bit overwhelming to sort through them all. A simple way to start organizing is to make four piles so that the inventory can be easily manageable. Make the first pile for paperbacks, a second one for book club editions, a third for any that have extensive damage and a fourth pile for all other books. Should any possible buyers ask questions, you can give them answers quickly.
Instead of carting all of the books to a used book store, you should give the store a call first to ask them what books are in demand and what types they absolutely have no use for. It can save you a lot of time and energy from possibly being turned away with your books and without receiving cash. After talking to them, refer to your piles and take whatever they recommend to bring in. When selling used books, be aware that not all of them may sell and you could end up returning home with some of them.
If selling used books at a bookstore does not work out well, consider selling the leftovers online. There are plenty of websites, including auction sites, where people may be willing to purchase the books individually. When offered a price, whether it be in a store or online, do not be afraid to turn it down if it is not what you believe it should be. Your money and books are on the line, so it is best to use good judgment in order to make the best decision.
AS FEATURED ON:
AS FEATURED ON:






By: Monkey Business

Used books can be sold to a secondhand bookstore.

By: Markus Mainka

A used book should be in good condition for resale.

By: leighboardman84

Used books must be in fairly good condition before being sold.

By: Steven Wright

First editions of books are more valuable.