What Should I Know About Mattress Shopping? (with pictures)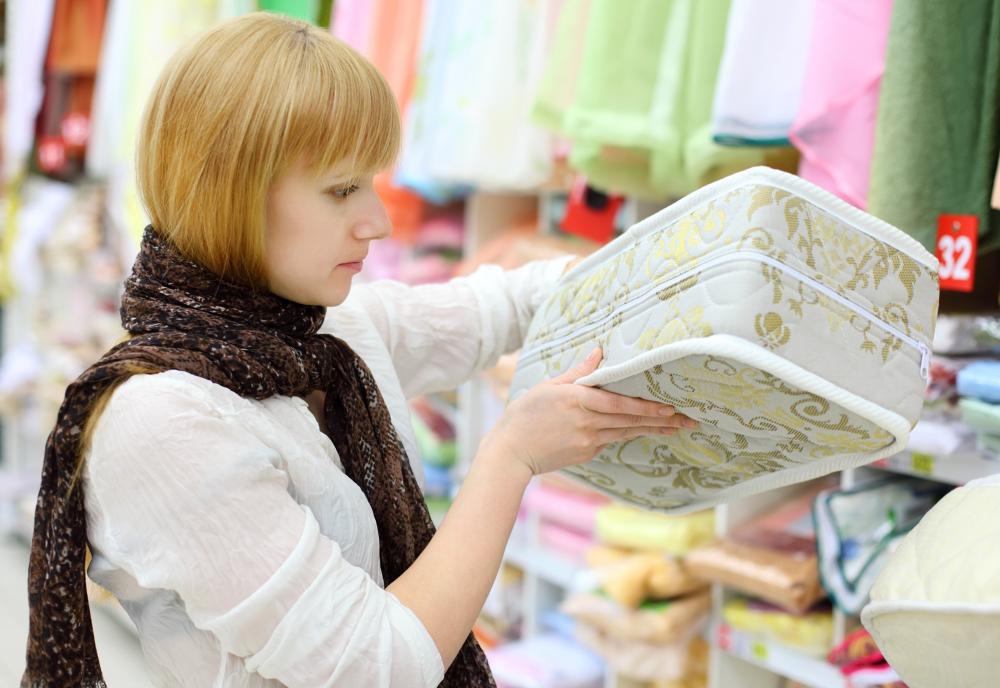 There are many things to consider before starting a mattress shopping expedition. Some points to think about are price range, level of comfort needed, size of the mattress required, and the way in which any store selling a mattress conducts business. Many of these matters are easy to decide. For instance, available cash to spend is usually already determined.
Some decisions about mattress shopping can take a while to make. For instance, size and type of mattress to purchase can take some thought. There are many types of mattress to choose from, including those made of memory foam or latex, those that have coils, and no-turn mattresses, which essentially only provide a single sleep surface and can't be turned over. It's a good idea to do some research on the various types of mattresses available and determine which ones fit your budget and sleeping needs. Take some time before buying to try out mattresses in stores and see which ones feel instantly comfortable, but don't commit to a sale immediately.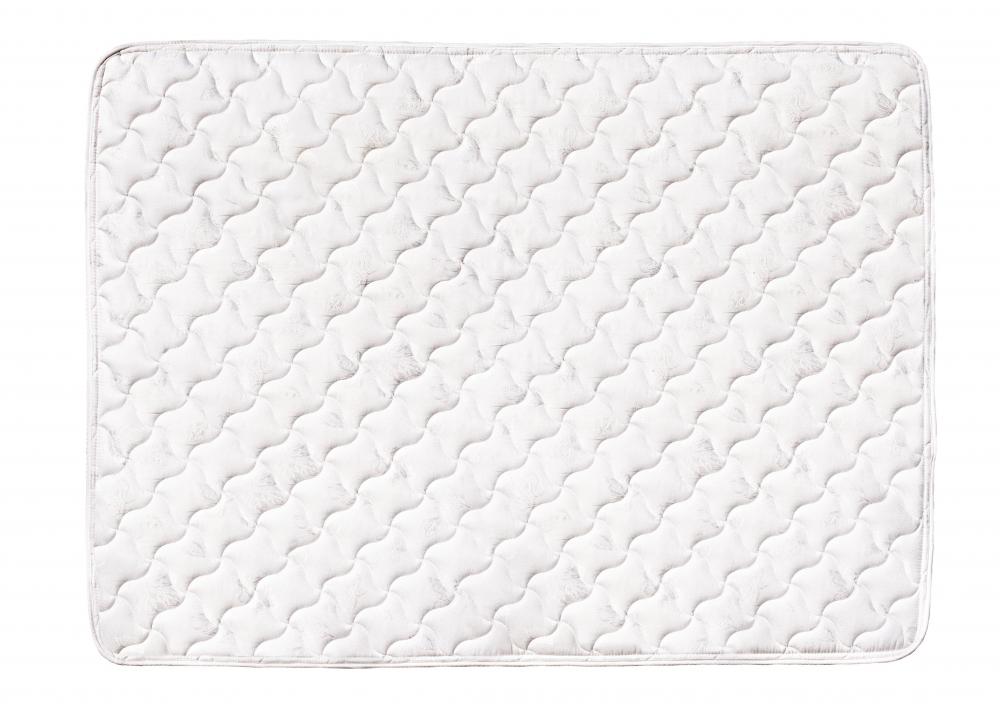 The size of the mattress is important too, and advice in this area of mattress shopping varies. Some people believe that bigger mattresses are better, especially for people with families that are growing. If the mattress is being purchased for two people (or more if a baby sleeps in the bed too), it is a good idea to think about how much room each person will need to sleep comfortably. Some couples like to be cozy and can get away with a full size mattress, and others need their space at night and require the extra room of a king to get a good night's sleep.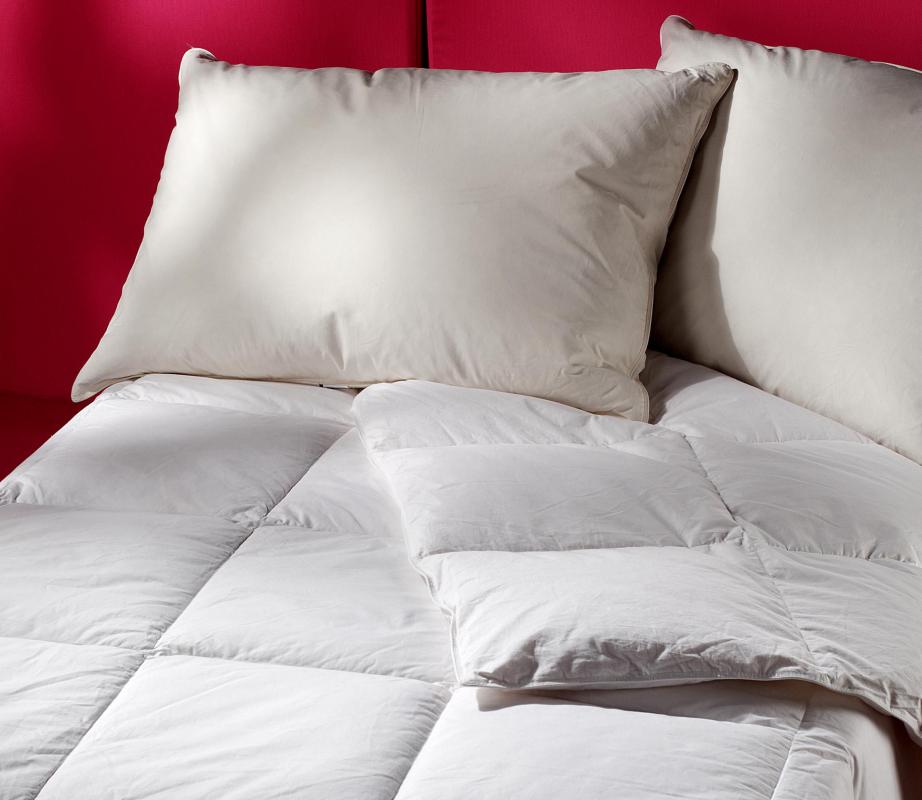 When these decisions are made, perhaps the biggest consideration in mattress shopping is how the retailers conduct their business, and here there are many different methods for selling mattresses. Some of the things a mattress business may offer are delivery services, comfort guarantees, workmanship guarantees, price-matching services, and various bonus offers, like free pillows or sheets with the purchase of a mattress. It's important to determine which services are necessary and which may simply raise the price of a mattress without being of benefit.
Most shoppers will note extremely variable prices in mattress stores and it may be hard to compare prices of each bed because they all seem to be produced under different names, even if the same company makes them. This is a common sales tactic that in part keeps consumers in the dark about the real price of mattresses. The same mattress sold as a "spring spirit" in one store, could be a "forest spirit" in another, and that can make taking advantage of any price-matching services difficult to do. Look for stores that will reveal exactly how their models of mattresses match up to comparable models in other stores, and realize there is usually a lower price available than the first offered price.
Once people understand the various model names for the mattress of their choice they can begin to shop for the best price. This can mean either purchasing the mattress at lowest price at the store or online, or using a low price to get a bargain somewhere else. Most stores will match price, even if they don't advertise that they offer this service, because they want to make a sale. If a person wants to use a specific store, they need merely speak to the manager about meeting the price offered elsewhere. Include any additional things offered with the mattress like lifetime guarantees or free delivery service.
Something else to think about when mattress shopping is mattress guarantees. Some stores will offer guarantees if the mattress doesn't hold up well. These are usually extremely specific and may measure to the inch how much a mattress must depress in order to qualify as "broken." They also may be tied to offers to stain guard mattresses and any staining on mattresses may void warranties. Be sure to get all the facts on any warranties offered.
In all, mattress shopping should take a few days to research best mattresses, to find the best deals, and to determine size and type. Don't forget that mattresses that are of a different size than those previously owned will need new bedding too. This may not be as important if the new mattress is smaller than a previous bed. However, if it is bigger, be sure to do some shopping for sheets, blankets and possibly a bed frame to fit the new mattress.
Mattress shopping requires some time and research.

Even mattresses meant for a couple can vary in size.

Considering the various model names is an important aspect of mattress shopping.

Size, type and price points are among factors to consider when choosing a mattress.