What Should I Know About Grenada?
Grenada is an island between the North Atlantic Ocean and the Caribbean Sea. It lies north of Trinidad and Tobago and southwest of St. Vincent and the Grenadines. The capital is Saint George's. At an area of only 133 square miles (344 sq km), Grenada is one of the smallest independent countries in the Western hemisphere. The population in July, 2007 was estimated to be 89,971. English is the official language of Grenada, but French patois is also spoken there.
Grenada was inhabited by Carib Indians when Columbus landed there in 1498. Unlike others of Columbus's landfalls, Grenada was not colonized for more than a hundred years. The French established sugar estates on Grenada in the 1600's and brought in many African slaves. The British took over in 1762, and increased the sugar production yet further. Other export crops under the British were cacao and nutmeg, which both reached greater production than sugar.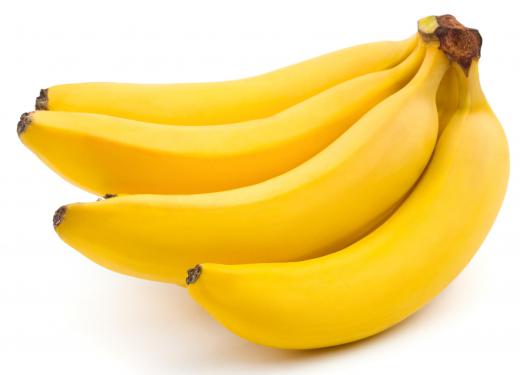 Grenada received autonomy from Britain in 1967 and full independence in 1974. Now, the country's official name is Grenada, and it is a parliamentary democracy. here was a Marxist coup in 1983, which was quelled on the sixth day by invading forces from neighboring countries. Grenada's free elections resumed in 1984.
Grenada was hard hit by Hurricane Ivan on 7 September 2004, and Hurricane Emily the following year on July 14. The nutmeg industry suffered, but is recovering. In 2007, Grenada was one of eight venues to host the Cricket World Cup, as it was being held in the Caribbean for the first time. The stadium built for 20,000 was capable of holding more than a fifth of all the residents of the country.
Tourism forms an important part of the Grenada economy. Agricultural products include fruits such as bananas, citrus fruit, and avocados, and spices, such as mace and nutmeg, as well as cocoa and sugarcane. Industries besides tourism include construction and textiles.
AS FEATURED ON:
AS FEATURED ON:






By: Nikolai Sorokin

Grenada produces bananas.

By: Swapan

Sugarcane, which is produced in Grenada.

By: Georgios Kollidas

A portrait of Christopher Columbus, who explored Grenada in 1498.

By: Richard Villalon

Avocados are an agricultural staple in Grenada.

By: Printemps

Cacao was a main export under British rule.

By: Lance Bellers

Grenada was one of the host countries of the Cricket World Cup when it was held in the Caribbean.