What Should I Include on a Database Administrator Resume?
Database administrators are people who figure out how to store and display data for clients using computer systems. These individuals need to be able to complete multiple tasks simultaneously and enjoy working with numbers. If you are searching for work in this field, your database administrator resume has to feature lists of your skills and work experiences along with your level of education and any certifications that you have attained in the industry.
A database administrator resume should include a list of your skills in this career area. For example, if you know how to use an industry-specific database management system for storing and tracking data, you should include this skill on your resume. Any knowledge that you have about how to recover data in an emergency situation will also make you attractive to employers and thus needs to be added to your resume. Other important items to include are the ability to solve problems, to be detail-oriented, and to communicate well.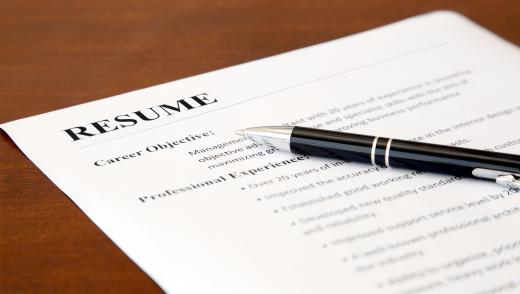 Your experience in this field is additionally critical to list on an account of your career qualifications that you send to hiring managers. Businesses usually look for job applicants who have experience with pinpointing clients' technological needs, creating organized sets of data for customers, and then testing systems to make sure that they work properly. If you have learned how to collaborate with network administrators to create information systems that are secure from Internet threats, this also should be added to your database administrator resume because this is a necessary job duty in this line of work. You should also list any past jobs or internships that you have claimed in this career area as well.
The amount of education that you have attained constitutes another item that is essential to place on your resume. Administrators usually must have one-year certificates, two-year associate degrees, or four-year bachelor's degrees in a computer subject. Some individuals decide to complete two-year master's degree programs in business administration with a specialization in information systems, and this definitely needs to go on your database administrator resume if you have done this. Earning a graduate degree makes you far more competitive in the job market because it demonstrates to companies that you are very competent in the field and are passionate about your work.
If you have pursued industry certifications, you should include these on the document you submit to human resource departments during your job search as well. These credentials are available through private product vendors, and attaining them typically involves taking and passing examinations. Employers are drawn to people who can prove that they are extremely qualified to work in this vocational area, and including designations on your database administrator resume achieves this. Maintaining certifications requires that you complete continuing education courses, so company officials also know that you are willing to stay up-to-date on your field of study when you are certified.
AS FEATURED ON:
AS FEATURED ON:






By: NAN

A resume should include detailed information about your educational and employment background.