What Should I Expect as an Optometry Student?
The typical education of an optometry student usually includes a minimum of three years of undergraduate study, followed by a four-year optometry school program. A specialized test, such as the Optometry Admissions Test (OAT) in the U.S., may be required in order to pursue a Doctor of Optometry degree at an accredited optometry school, where you can expect courses that will teach you to diagnose and treat vision disorders and eye diseases. In the U.S., practicing optometrists are required to be licensed; the regulations vary by region, and most areas require continuing education in order to maintain your license.
Competition for acceptance to an optometry school is high — there were just 23 schools in the U.S. and Canada in 2011 — and there are usually not enough spaces available for the number of qualified students that apply. Depending on the school, admissions officers weigh a variety of factors when considering applications. Most programs require an optometry student to have not only a strong academic background, especially in the sciences, but also a noticeable propensity for empathy and other caring traits that are common in physicians.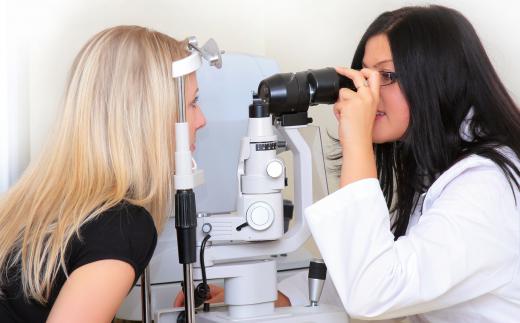 Since most colleges and universities do not offer undergraduate courses in optometry, your curriculum might include general courses in anatomy, biology, chemistry, and other sciences; the study of math and statistics; and be rounded out with other liberal arts courses such as history. Many students apply to optometry school after three years of undergraduate study, completing a bachelor's degree while also enrolled in an optometry school. Others earn their undergraduate degree prior to applying to optometry school. The admissions process often includes a written application with essay, a personal interview, and a review of your transcripts and recommendations. If you are applying to a US or one of the Canadian schools that accept it, you can take the OAT while still an undergraduate and submit the scores with your optometry school application.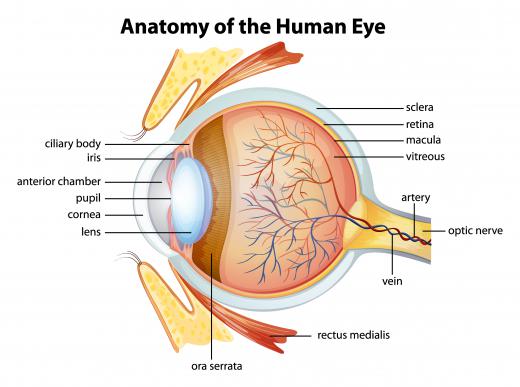 Optometry programs typically entail both classroom and laboratory components. An optometry student who wants to practice in a particular area might also complete a postgraduate clinical residency program; he or she might specialize in surgery or ocular disease, for instance. Alternatively, he or she could serve a particular age group, choosing, for example, pediatrics or geriatrics. Throughout their courses of study, many optometry students also gain practical experience through on-the-job training.
In all U.S. states and the District of Columbia, as well as in many other jurisdictions, you must obtain a license prior to practicing as a Doctor of Optometry. An optometry student can earn a license by passing a national written board exam and a clinical exam. Most licensed optometrists also must complete continuing education requirements in order to renew their licenses, which is typically required every one to three years. Your obligations may vary, based on the region in which you practice.
AS FEATURED ON:
AS FEATURED ON:






By: daniel rajszczak

An optometrist examines a patient's eyes.

By: blueringmedia

Optometrists specialize in eye care.