What Should I Consider When Renting a New Home?
There are many factors to be considered when renting a new home, which can sometimes be an overwhelming experience. If you are renting a new home because of a company relocation, the company may have specialists available to assist you with the process. It is important to remember the most important factor in renting a new home: yourself. If you do not feel a connection with a home when you look at it, or you feel uncomfortable, don't rent it!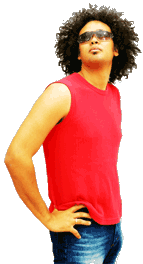 When renting a new home, the area in which the home is located is often a big factor, especially if you have children. The schools to which your children will be assigned depend on your address, so you may want to do some research into local schools first. You may also want to take your commute into account when renting a new home: find out where the public transit lines lie, or how long it would take you to walk or bicycle into work.
For all homeowners, safety is a primary concern when renting a new home. Most cities have crime reports available which are broken up by neighborhood so that you can determine how safe the area is. Walking around in the neighborhood will also give you a good idea. If cars are all tightly locked up in garages and there are bars on the windows, the neighborhood may not be very safe. If there are ample streetlights providing good coverage of the street and you see children playing in yards, it is probably a safe place to be.
Once you have found a neighborhood in which you think you would be comfortable renting a new home, check the local market to see what is available and set up appointments to look at as many homes as possible. During your appointment, assess the attitude of the landlord or leasing company: see how amenable they are to your needs, and ask how long it takes for things to be fixed when they break. This is also a good time to inspect the lease, if the landlord has a copy available.
It is also important to look at the condition of the home. Check the bathroom floors for signs of mildew, mold, and rot. Look behind the fridge, washer/dryer, stove, and dishwasher. Check under the heaters for signs of leaks, and around the windows for a tight seal. Go over the flooring to make sure that it is in good condition, and if the walls are in poor shape, find out whether the landlord intends to repaint or paper before you move in. If the home has a deck, check to be sure that it is not damaged or rotted.
Finally, look at the layout of the home. If you have children, make sure that the home has enough bedrooms to accommodate everyone, including guests when they arrive. If you need a home office, check for a comfortable space to set one up in. See if the kitchen is laid out in a way that makes you comfortable, and see how you feel with the overall flow of the spaces in the home. Some older homes have awkward layouts, so make sure when renting a new home that it is one you actually want to live in.