What Should I Consider When Planning Dinner?
Planning dinner can be a terrific way to save money and to know that when you get home at night, you'll have what you need to prepare a wholesome meal. There are lots of things to take into consideration whether you're planning dinner for one day or meals for a week. Making a list so you'll know exactly what you need to do and when can really help any planning session.
First, consider your audience. Just who will be eating the meals you prepare? Think about the food likes and dislikes of the people you normally feed. It doesn't make sense to be planning dinner that nobody wants to eat.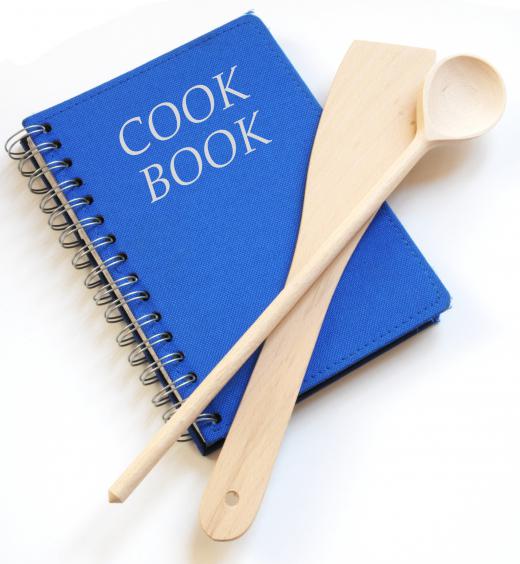 It also helps to have a few meals planned per week that are old standbys and that you can make without a lot of thought. It's great to try new things, but if you're not a terrific cook to begin with, consider trying a few new things a week but also including old favorites that you're sure will make it to the table without being inedible.
Next, plan your menu. If you're just planning dinner for one night, write down all the things you plan to serve, and need — either cut recipes to serve fewer people or expand them to serve more people.
Once you're concluded exactly what you'll serve and in what proportions, make sure that everything you'll need goes on a shopping list. Survey your food stores to make sure you don't buy ingredients you already have on hand. Another thing you might want to evaluate is if you can make a meal more healthfully. If you can use healthier oil, some extra veggies, or some other thing that will make a meal better, don't forget to include it on your shopping list. Also remember to plan out a dessert if you plan to serve one, so you only have to make one trip to the store.
The only time you should consider having to make a second trip to the store is if you buy some foods well in advance of your planned meal. Don't buy lettuce for a salad a week in advance. With most produce, breads, and many dairy products, plan to purchase no more than a day or two before you make your dinner.
You'll also want to give some consideration when you're planning dinner to the time restraints you may be under. If dinner preparation needs to go quickly, look for recipes that have little prep and cooking time. There are books devoted to the preparation of quick meals. For instance, Rachel Ray's cookbooks frequently feature whole meals that you can make in about an hour. Plenty of other well known cooks do the same.
If you're planning dinner that will be elaborate, consider exactly how much time you'll need. Cut a side dish or two if they take too much time to prepare, or take up a guest on their offer to bring something to the meal. Alternately, some things can be prepared well in advance. If you must have fresh rolls at your dinner, make them ahead, freeze them and then warm up.
When you're really pressed for time, there are many premade things that you can make taste fresher and homemade. Canned pasta sauce can easily be invigorated with a little added garlic and some fresh basil. This is excellent poured over spaghetti. Add some homemade corn muffins to canned chili for another quick meal. Keep a few easy to alter things on hand for the times when a planned dinner doesn't turn out as needed. Knowing you have a back up meal, just in case, can take the stress out of planning.
AS FEATURED ON:
AS FEATURED ON:






By: Vivian Seefeld

Cookbooks can often offer many healthy dinner ideas.

By: ENVY

Whole-grain pasta is an easy and healthy option.

By: Kirill Kedrinski

Making a shopping list is generally a great idea when planning dinner.

By: Art Allianz

When planning meals, don't purchase fresh vegetables and other perishable items too far in advance.

By: Art Allianz

Health-conscious shoppers can check nutritional information on their smart phone while in the store.