What Should I Consider When Making a SEP IRA Withdrawal?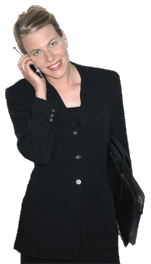 Like all types of retirement accounts, there are rules that govern when you can make a simplified employee pension individual retirement account (SEP IRA) withdrawal and whether or not you will pay taxes and penalties on your money. Before you make a SEP IRA withdrawal, it is important to consider the age at which you can make withdrawals without incurring penalties as well as the age at which you will face mandatory withdrawals. Additionally, it is important to consider the special withdrawal situations that allow you to take penalty-free early distributions.
One of the most important things to keep in mind with a SEP IRA withdrawal is the age at which you can withdraw money without having to pay a 10-percent penalty as well as taxes. As with other types of retirement plans, you can take distributions once you reach the age of 59 and a half years old. If you choose to take withdrawals before you reach 59 and a half years of age, you will typically pay taxes and penalties on your distribution.
Though you might plan to leave your money in a SEP IRA until you reach the age of retirement, you may sometimes need money sooner rather than later. Fortunately, there are some exceptions to the early distribution rules that allow you to gain access to your money without penalties. For example, if you need to make a SEP IRA withdrawal to buy a home, you can avoid penalties. To avoid the penalties, however, you must use the money to purchase a first home, and your distributions for this reason have to amount to 10,000 US Dollars (USD) or less. Interestingly, you can apply this money toward the purchase of a first home for yourself, your spouse, your child, or your grandchild.
You can also take an early SEP IRA withdrawal without penalties if you need to pay expenses for higher education or you have a significant amount owed in medical expenses. For example, you can spend these funds on educational expenses at a university, vocational school, or other type of eligible educational institution. You can also take an early withdrawal without penalties in the event that you face medical expenses that amount to more than 7.5 percent of your gross income.
Disability is also an important consideration when it comes to taking a SEP IRA withdrawal. If you can prove you are disabled, you can take early withdrawals without paying penalties. Usually, however, you will still have to pay taxes on the money you withdraw.
This type of retirement plan also requires distributions once you reach 70 and a half years of age. By April 1st of the year after you turn 70 and a half, you must initiate the withdrawal of a specified amount from your account. You can withdraw more than this amount, but you must meet the minimum withdrawal requirement. Following the year you are 70 and a half years old, you will also have to make another minimum withdrawal by December 31st. Additionally, you will have to make minimum withdrawals with each passing year.


Businesswoman talking on a mobile phone