What Should I Consider When Doing Back to School Shopping?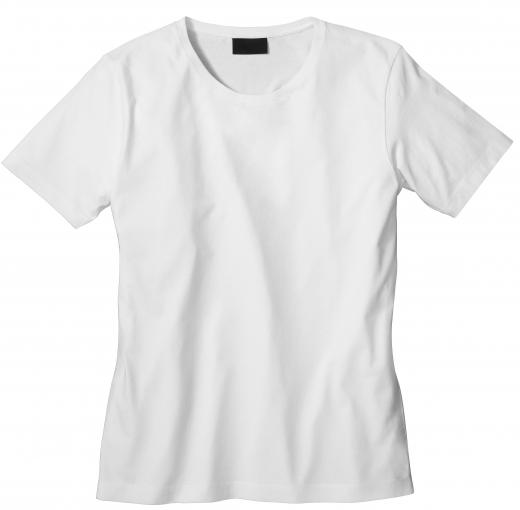 Back to school shopping involves knowing what school supplies, clothes, and other items to buy a student before he or she starts the school year. Your goal is to provide the student with most of the materials she needs so that she will be able to hit the ground running from day one. In order to be most effective and price conscious, plan ahead, make a list of what you really need, and keep an eye open all year for sales and other discounts.
Figure Out What You Need
There are basics every child will need, including pencils, erasers, ink pens for older children, and notebook paper. Getting them early can save a lot of headaches when there is mad rush just before school starts. Discount stores often sell school and office supplies in bulk, which can help save you money. Take an inventory of what you already have first, though, so you don't buy a box of 100 pencils when your child still has 50 left over from the year before.
Find out what other items your child needs that are specific to his or her class. Teachers usually send out a list of what items students are expected to have for class, and this should include any less common supplies, like a graphing calculator. If followed, these lists can save parents money by helping them avoid buying unnecessary items. Lists can also save trips back to the store to get items that were overlooked the first time.
Consider Quality
While many parents want to save as much money as possible when doing back to school shopping, quality often does matter. A cheap pen that leaks or runs out of ink quickly isn't a bargain. Brand name items like colored pencils and markers often last longer than their discount versions. If you need to buy a backpack or other school bag, spending a little extra money can be worth it to avoid easily broken zippers or a bottom that wears out.
Where to Shop
When doing your back to school shopping, you don't have to stick to office supply stores. Any shop that carries pencils and paper, from discount warehouses to dollar stores, may be able to supply what you need. Bigger stores may offer more substantial discounts, however. Compare prices; even with a 50% discount, a notebook that normally sells for $5 US Dollars (USD) at the office supply store will cost more than the $1 USD notebook from the discount store.
Many department and clothing stores offer back to school sales as well, and your child will likely want the latest fashions. Stick mostly to basic pieces — T-shirts, jeans, khakis, polo shirts — that don't won't go out of style in just a few months. Try shopping at outlet malls and thrift stores to get those standard pieces. You may want to let your child pick just one or two more fashionable items to dress up the look.
When to Shop
The end of August and the beginning of September are traditionally the beginning of a new school year for most places, so many people are doing back to school shopping at this time. Supplies, at least at some stores, may be short during these months. In some cases, starting early, such as in June after school breaks for the summer, may be a better option. When school-related items are less in demand, the price may be lower. Keep in mind, however, that there may be less choice since stores know they won't be selling as much merchandise.
You can also save money by looking out for sales all year round on items you know that you'll need, like pencils and notebooks. Stock up on heavily discounted supplies and store them away until they're needed. Not only can this save money, but you're less likely to need to make a last-minute trip to the store when your child realizes he needs a new notebook for class the next day.
If you can wait, try saving your back to school shopping until the week after school starts. Once the initial rush has ended, many stores put school supplies on sale to get rid of excess inventory. Make sure your child has the basics for the first few days, but save the stocking up until prices go down.
Look for Discounts
Those who choose to wait to do their school shopping may be rewarded. Some stores offer deep discounts on back to school merchandise right before local schools start. During some promotions, some supplies may even be offered free of charge. While this does carry a risk of not finding everything your child may need, it is also a way to save a substantial amount of money.
In the United States, many states have sales tax holidays just before school begins. The event usually lasts for a few days to a week, and includes items like computers, schools supplies, and clothing up to a certain amount of money. This can save individuals approximately 5% to 8% just in sales tax alone; avoiding paying 7% sales tax on a computer that costs $1,500 USD, for example, would save you over $100 USD. These sales tax holidays can often be used at department stores, which may offer additional discounts. In all, it is not uncommon to save 25% or more on clothes and other items during this time of the year.
Avoid Distractions
Parents often take this time to buy their students a little "extra" gift during the back to school shopping season. This could include an MP3 player or other electronic device, or something more school-related, like a pen that lights up. While these may be fun for the kids, remember that many schools may not allow them on campus if they provide too much of a distraction to learning. Therefore, such gifts may be better off left at home during the school day.


By: Kayros Studio

Good, basic pieces, like quality T-shirts and other standards, won't go out of style a few months after a child starts school.

By: Franco Deriu

Try shopping at outlet malls.

By: PhotoSG

Many clothing stores offer back-to-school discounts and sales.

By: goodapp

Notebooks and other supplies are often purchased when back to school shopping.

By: Borys Shevchuk

Stock up on back to school supplies when items are less in demand, such as in early summer.

By: goodween123

School supplies may include pencils and rulers.

By: Hoenstine

Supplies for school may include a graphing calculator.

By: Neiromobile

Many young children use glue at school to complete art projects.

By: bennyartist

A drawstring bag can be used to store gym clothes.

By: fusolino

Vendors may offer discount school supplies to repeat customers.

By: John Johnson

Some parents may have to buy equipment if their student plans on participating in school sports.

By: Monkey Business

The popularity of factory outlet stores has caused some traditional merchants to lower prices in an attempt to lure budget shoppers.

By: mocker_bat

Being diligent about sales can help students save money when buying supplies.