What Should I Consider When Comparing Gas Stoves?
When it comes to cooking, there are people that prefer to use gas rather than electricity. This means that anyone who has an affinity for cooking with gas will purchase a new stove from time to time. Since not all gas stoves are made alike, there is a need to do some comparison shopping before any actual purchase is made.
One of the first things to consider whenever comparing gas stoves is the overall size of the unit. Unless you are remodeling your kitchen, chances are there is only so much room for a stove. Before you head out to the look at appliances, measure the space set aside for the range and oven and determine the maximum amount of width and depth the area will accommodate. This will allow you to avoid wasting time looking at models that are too big for your kitchen.
Oven capacity is another key factor when it comes to comparing gas stoves. The size of the exterior is not always a true indicator of how large the oven portion will be. Take the time to open the oven door and make sure the compartment is deep and wide enough to make the most of the available space you have in your kitchen. Don't be surprised if some models appear slightly smaller on the outside but sport a larger oven area than gas stoves that seem to take up more space.
While you look at the size of the gas oven compartment, don't forget to check out the broiler. Look at the manner in which the burners for the broiler are configured and spaced. The idea is to ensure you will get an even browning on any casseroles, meringues, or other foods you place under the broiler. Some ovens will have a broiler burner that is only along the perimeter of the oven, while others are configured with a sunburst design. This will actually allow for a more even browning effect. If you bake often, having a superior broiler is a must.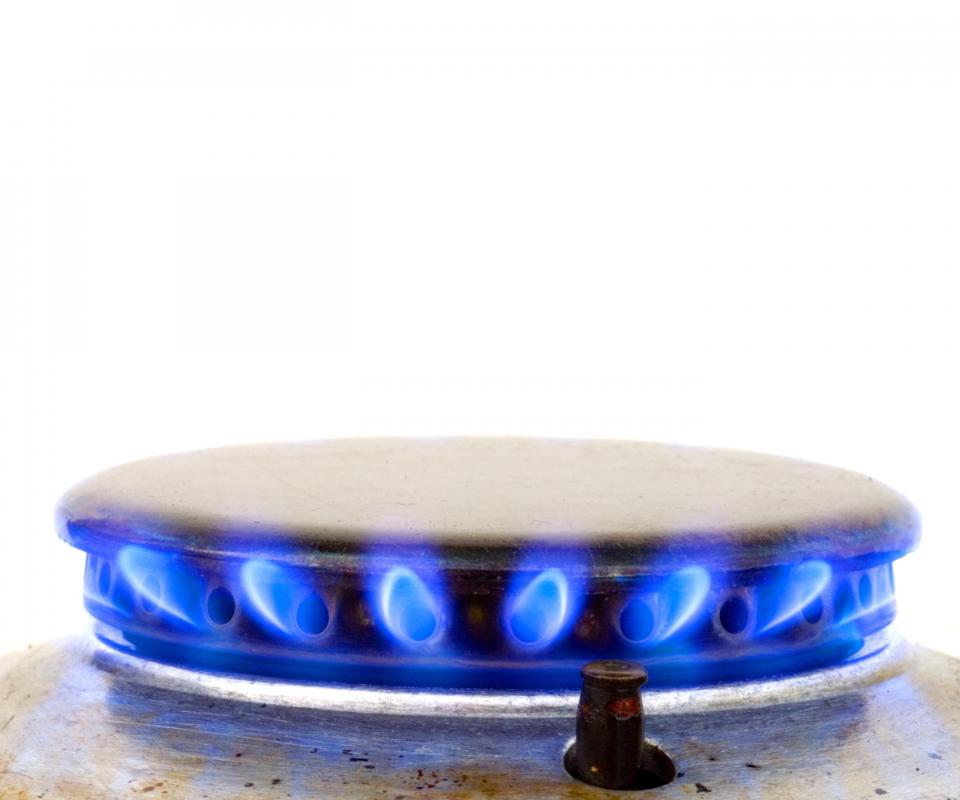 While most gas stoves have the conventional range top with four burners, there are some models that also include a griddle in the middle section of the range. This can be a handy tool for warming buns, making pancakes, or several other common chores. It also allows all four of the burners to be free for cooking other foods at the same time. If you have a large household, going with a multipurpose range top is a smart move.
Just like an electric oven, a gas stove may come in several different colors. You can go with the traditional white, or get something a little more daring, such as jet black, hunter green, or even vintage colors like avocado or harvest gold. Whatever your choice, make sure it is something you can live with for several years. Most people do not purchase a new gas or electric oven more than once per decade; in some cases, the appliance may be used for two to three decades. If you are not sure about the color, save yourself some frustration and go with the basic white.
Don't forget to compare prices on the gas stoves you investigate. Often, it is possible to find two or more stoves with the same features that are priced differently. Assuming that the lower priced stove is a brand that you know is trustworthy and has a decent warranty plan, make that one your choice. You can always use the extra money to purchase accessories such as burner covers or spoon holders to go along with your new stove.
The size of the stove is often a deciding factor when choosing a gas stove.

When shopping for a gas stove, consider the size of the oven and how many burners are included on top.

The number of burners and whether there is a griddle is important to compare between stove models.

Pricing can vary greatly on similar gas stoves.