What Should I Consider When Choosing a Veterinarian?
There are a number of things you should think about when choosing a veterinarian for your pet or pets. Among these considerations are the services offered, travel time to the vet, animals that the veterinarian will see, payment methods accepted, and word of mouth recommendations. Pick a veterinarian with the same care that you would use to choose a doctor, since the health and well being of your pets is very important.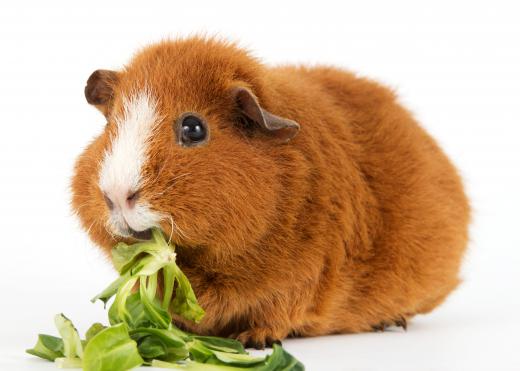 Obviously, the first thing to think about when choosing a veterinarian is what kind of animals you have. If you have small animals like cats and dogs, you can go to a small animal vet. Many small animal vets also handle pocket pets like guinea pigs, and mammals such as bunnies. If you have exotic pets like lizards and birds, you may need to seek out a specialist. If you have large animals like cows, horses, llamas, of sheep, you need to see a large animal vet. If you have a mixture of animals, you may want to find a veterinary practice which will serve all of your animals, so that your records will be kept in a central location.
An issue for many people when choosing a veterinarian is travel time. Many pets do not enjoy car trips, especially to the vet, and it may be important to you to see out a vet that is nearby, especially if you need to use public transportation. You should also think about hours of operation; you should not have to take time off from work to visit the vet, for example.
Payment methods are an important issue to consider. Most veterinarians prefer full payment at the time of your visit, in which case you may need to use a credit card, and you don't want to find out that your vet doesn't accept the card you were planning to use after a procedure has been performed. Some vets offer assistance with finding an agency that will offer loans to people who need emergency veterinary services, which can be very helpful. If you have pet insurance, make sure that the vets you consider are listed as providers to ensure that your visits will be covered.
Veterinarians offer a wide range of services. Think about things which are important to you like boarding, house calls, and an around the clock emergency line. If consistent veterinary care is very important to you, ask a vet what you should do after hours; some practices keep a veterinarian on call for emergencies, while others pool the services of multiple animal clinics, so the on-call vet could be from a practice you don't ordinarily use. Other veterinary clinics are open 24 hours to offer emergency care, but they can be more expensive than practices with more conventional hours.
Finally, ask around for word of mouth recommendations when you are choosing a veterinarian. Ask friends, neighbors, relatives, and co-workers about the veterinarians they use. If you know someone who has experienced a veterinary medical problem, ask him or her about the vet who dealt with the problem, and whether or not the service was satisfactory. You may also want to visit veterinary clinics you are considering to see if you like the feel of the office and the staff. When you have narrowed down a shortlist of vets, make a "well pet" appointment for your pet so that you can get to know the vet, the clinic, and the staff.
A well pet visit gives you a chance to meet a vet and evaluate him or her without pressure. Observe the way in which the veterinarian interacts with you and your animal. If the vet answers questions in an informative, helpful way and he or she gets along well with your pet, you may have made a good choice. Don't be afraid to take your pet to another vet and repeat the experience if you have an unsatisfactory visit; it can take a couple of tries to find a vet who works well with you and your pet, and once you find the perfect vet, you will notice the difference.
Another important issue to consider when choosing a veterinarian is the staff. The receptionists, veterinary technicians, and other support staff help to keep the clinic running smoothly. At a friendly clinic, you should feel like a welcome guest, and your animal will be well-treated by all the staffers. This is a good sign; avoid veterinary clinics where the staff are irritable with you or short with your pet.


By: Byelikova Oksana

Veterinarian giving a cat a check-up examination.

By: sasel77

A guinea pig might require a specialist.

By: MoustacheGirl

Some pets don't like car rides, so it may be beneficial to find a vet who is close to home.

By: Gabriel Blaj

Some vets will only treat dogs and cats.

By: dayspeaker

Horses and other farm and ranch animals should be seen by vet who specializes in large animals.