What Should I Consider When Buying Lingerie?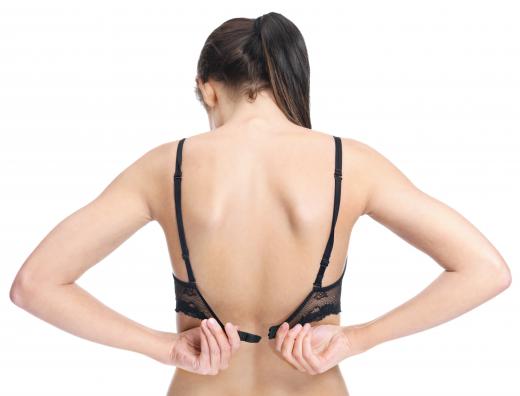 The most important thing to consider when buying lingerie is size, especially accurate bra size. You want each item to fit properly and to be comfortable. Speaking of comfort, many women avoid lingerie because they fear it won't be comfortable, but there are many options to choose from which provide not only beauty and style, but also plenty of comfort.
You don't have to start out choosing the most daring item of lingerie. You can select from gorgeous nightgowns, silky robes, and satin lounging pajamas. There are many different styles available for every preference and mood. From long and elegant to short and sexy, you can choose something that you and your partner will both find attractive. It really depends on taste.
Be sure to check the care label. So many of us buy lingerie and other garments that require special care, and then only end up wearing these things once or twice because we don't want to be bothered following the special instructions. Washing by hand or having an item dry cleaned becomes another chore. It's better to look for lingerie that doesn't require extensive care, and there are plenty of choices that look just as nice without all the extra effort.
If you are shopping in a store, make sure you can try on lingerie, even if it is over your clothing or undergarments. Getting the right fit can be a bit tricky, because lingerie tends to run a little on the small side. Like it or not, you may need to select a larger size. Don't feel bad; many women do. If you're shopping online, measure yourself in all the key areas and contact an online retailer for additional sizing information.
Price is always an issue, so shop and compare. Competition in the lingerie industry is high, so you should be able to find great prices if you shop around for the best deal. Why pay more for lingerie if you don't have to, especially when online shopping is so convenient? Most online lingerie retailers also ship your purchases in discreet packaging, so you won't have to worry about privacy.


A woman trying on a bra.

By: michelaubryphoto

Lingerie comes in an assortment of styles to fit every mood and preference.

By: Ruslan Kudrin

A silk slip can be both functional and attractive.