What Should I Consider When Buying Christmas Toys?
Although shopping for Christmas toys should be fun, there are some serious considerations to keep in mind. Toy safety is paramount. Always follow the age guidelines on the packaging and give age appropriate Christmas toys.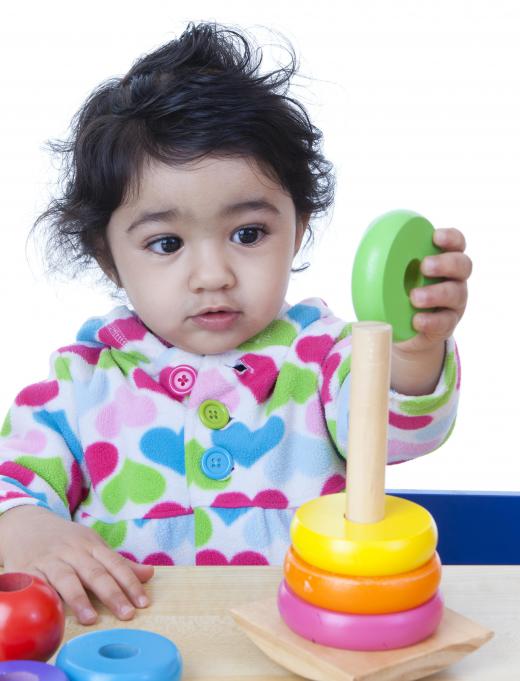 More importantly, check to make sure the toys you plan to give as gifts are not included in any of the numerous toy recalls. From laceration hazards to lead paint and other issues of toxicity, many toys have the potential to be dangerous. You can check recall lists offered by the Consumer Products Safety Commission as well those offered by toy manufacturers. Check with your favorite retailer. Some have recall notices posted.
It is also a good idea to read consumer reviews and check to see if there are any new reports about any of the Christmas toys you plan to purchase. Recalls are not always issued immediately, and products can remain on retailers' shelves until they are officially recalled. In some cases, you may be able to order a simple part to repair the problem, while in other situations the toy will need to be returned.
Once the Christmas toys are checked for safety, let the fun begin. Choosing gifts for children is often the most exciting aspect of Christmas shopping. Picking out great Christmas toys for the kids on your list, anticipating their smiling faces, will put you in the holiday spirit.
You may find it much too easy to give in to your inner child and end up spending more than you intended on gifts once you find yourself surrounded by cool, colorful toys. Some of the innovative options that are available today are so amazing that they even make grown-ups want to play. Yet, it is important to consider costs when buying Christmas toys, to avoid going over budget.
Games also make great Christmas toys. While it may be fine for a child to play a video game by himself sometimes, multi-player games allow the entire family can have fun together. Look for those that span a wide range of ages. Simple games are best for playing in mixed age groups.
It makes sense to consider basic Christmas toys as well. Some of the items that are considered old-fashioned may be the best ones for inspiring creativity. Different types of building blocks or construction sets are good examples. Children use their imagination when playing with such toys, so the possibilities are endless.


By: mitgirl

The safety of toys is an important factor to consider.

By: johnsroad7

Customers should always follow the age guidelines on toys to ensure that children don't swallow small objects or hurt themselves in other ways.

By: Mikael Damkier

Video games are a popular Christmas gift, especially for boys.

By: newena

Building blocks are a classic children's toy favored for fostering creativity in children.