What Should I Consider When Buying a Sports Bra?
A sports bra is a support garment specifically designed to make athletic activity more comfortable for women. Buying a sports bra that fits well will also be beneficial for long term health, since poorly fitting bras can cause pain and soreness during exercise and they can lead to problems later in life. There are several important considerations to think about when buying a sports bra, to ensure that you pick out the right one. Always try on bras before purchasing them, and if you are buying a sports bra specifically, you may want to go to a women's athletic store to get access to a wide range of products for your needs, along with knowledgeable staff.
The first thing to think about when you are buying a sports bra is what kind of activity you will be engaging in. For vigorous activity, a compression sports bra is an excellent choice. Compression bras compact the breasts as close to the chest as possible, while supporting and stabilizing them. They minimize the chest area so that it will be more comfortable during high levels of activity. Sports bras are also available in a separating encapsulation style, which lifts and separates the breasts, creating more of a feminine outline. For larger chested women, this second choice is generally better, since the breasts will be more comfortable. Both types of bra minimize bouncing and maximize support for the breasts.
For women with smaller breasts, a built in sports bra can also be an option. Built ins are combined with tanks or athletic tops. A built in bra will not provide quite as much support, making it less suitable for larger women. However, it does reduce the number of layers which need to be worn, and can make activity more comfortable by keeping the torso lightly covered.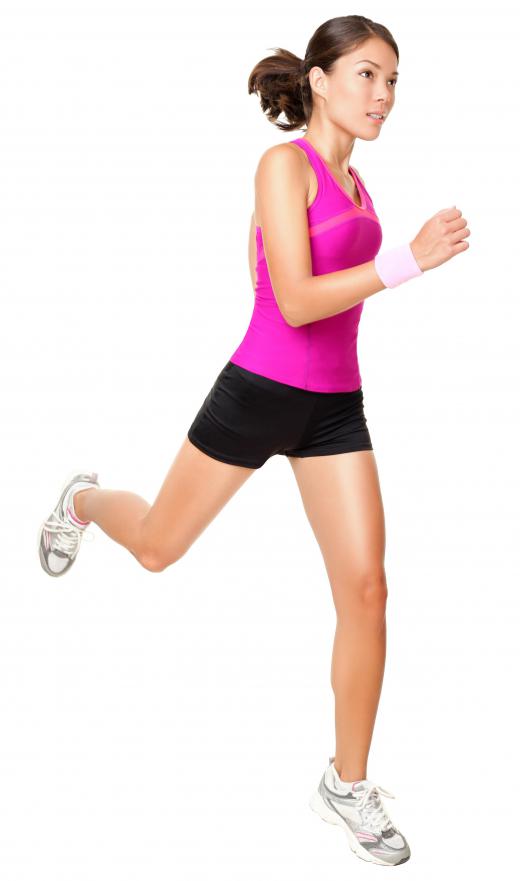 The second issue has to do with the construction of the bra. Most sports bras have a crossed back style, which provides the most support. Try to avoid buying a sports bra with straight straps, which will tend to slide off and not offer enough support. If you wear underwire bras normally, you will need to purchase an underwire sports bra. You should also examine the construction techniques carefully. Internal seams on the bra can be painful, so try and find a sports bra which is seamless, especially in the cup region. Check to see that all straps and snaps are adjustable, and that they will not dig into your skin as you wear the bra.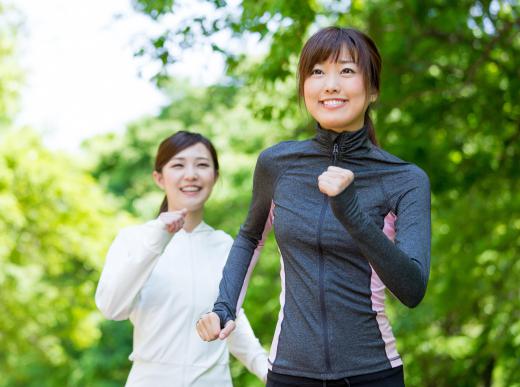 The choice of fabric used is also important to many women when buying a sports bra. Many synthetic fibers will wick moisture away from the skin, making running more comfortable. Cotton is usually easy to care for and wash, although it can start to stretch out. Many sports bras also include ventilation, which can be important during sweaty athletic activity. If coordinating is important, many sports bras come in sets with underwear or tank tops.
There are features to think about when you are buying a sports bra. Many companies manufacture sports and jogging bras with hidden pockets for keys, money, or other vital goods that are useful to carry while running. A sports bra can also be worn as a standalone garment sometimes. If you are buying a sports bra for an activity such as Bikram yoga or another type of exercise in which you intend to sweat a great deal, you may want to look into a full coverage sports bra which intended to be worn without a shirt.
AS FEATURED ON:
AS FEATURED ON:






By: Karen Roach

A sports bra.

By: Ariwasabi

The right sports bra can depend on the activity being performed.

By: taka

Joggers and runners often wear sports bras and other apparel made from fabric that wicks moisture away from the body.

By: michaeljung

Compression sports bras compact the breasts as close to the chest as possible.