What Should I Consider When Boarding my Pet?
Pet boarding can be a stressful experience for pet and owner, especially if it is the first time. Many countries offer a range of long-term pet boarding options from basic kennels to deluxe pet hotels, and also include day programs such as doggy day care. Depending on your needs, you can pick out the pet boarding solution best suited to you.
If you are looking for long term pet boarding for a healthy, active animal, start by asking friends or your veterinarian for recommendations. By asking around, you may encounter someone who has boarded a pet before, and can give you information on local boarding facilities. If you cannot find anyone with first hand experience, look up boarding facilities in the phone book and ask to take a tour. If your pet needs special medical care, seek out a medical pet boarding facility: many veterinarians offer medical pet boarding, or can refer you.
While visiting a pet boarding facility, look around to make sure that it is a place you feel comfortable leaving your pet. Check to see that the facility is clean and organized, and that staff have a tidy physical appearance. Dog runs should be scrubbed every day, and cat boxes should be emptied on a daily basis as well. Find out what kind of provisions are made for special dietary needs, and if you can pack toys, blankets, and other familiar items for your pets. Get an overall feel for the pet boarding facility: if you feel uncomfortable, seek out another business.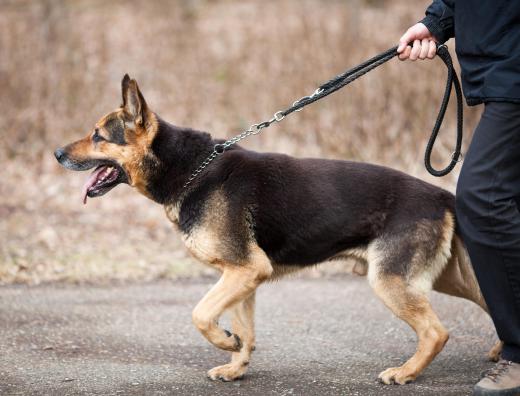 If you intend to use a dog boarding facility, find out how often the dogs are walked, if dogs from the same household can stay in the same dog run, and if the dogs have adequate shelter from inclement weather. If you need cat boarding services, make sure that the cat room is warm and cozy, that the cats are handled by caring staff on a daily basis, and that they have enough room to exercise during their visit. For exotic pets, make sure that their needs are going to be met. Many pet boarding facilities are not familiar with exotic species, so take the time to ensure that the staff is comfortable handling your animals.
If you need daytime pet boarding or training services, consider doggy day care. Doggy day care is designed to offer a secure, fun environment to dogs with owners who are busy during the day, and should not be left at home. Many downtown areas offer doggy day care, and some companies also offer dog care in their corporate offices. Always visit a doggy day care facility before dropping off your dog, and look at how the staff handles the dogs, and how the dogs interact with each other. Many doggy day care facilities actually require you and your pet to visit before they will accept your pet as a boarded, so make sure to check on policies.
Pet camps are also an option. Many pet camps offer day care as well as night care, and can keep your animals entertained and happy in a fun, safe environment. Doggy camps especially tend to be a more upscale form of pet boarding, and it will ease your mind on a trip to think of your dogs enjoying themselves at camp, rather than being boarded in a basic and sometimes depressing kennel. Some pet camps also offer accommodation to owners as well, if you are interested in taking a training intensive or just having some fun with your animals and other animal lovers.


By: Eléonore H

Pets that need special medical care might be better served by a veterinarian who offers boarding.

By: Gelpi

Dog walking is an important aspect of boarding.

By: lightpoet

The frequency of walks is one consideration when boarding a dog.

By: fantom_rd

Make sure the staff at a boarding center handles cats with care.

By: Gabriel Blaj

Many veterinarian offices offer boarding for pets with special needs.