What Should I Consider Before Undergoing Breast Implant Surgery?
There are numerous things to consider before undergoing breast implant surgery, and this should include whether the potential benefits of the surgery outweigh its possible long-term effects. Many women and some men get breast implants for lots of different reasons, and breast augmentation is one of the most frequent cosmetic surgeries performed.
Those who are thinking about breast implant surgery need to first find a qualified surgeon. Look for plastic surgeons who are experienced, and have a high level of customer satisfaction. Getting references from the surgeon is a good way to determine satisfaction, and it's fairly easy to check on board certification.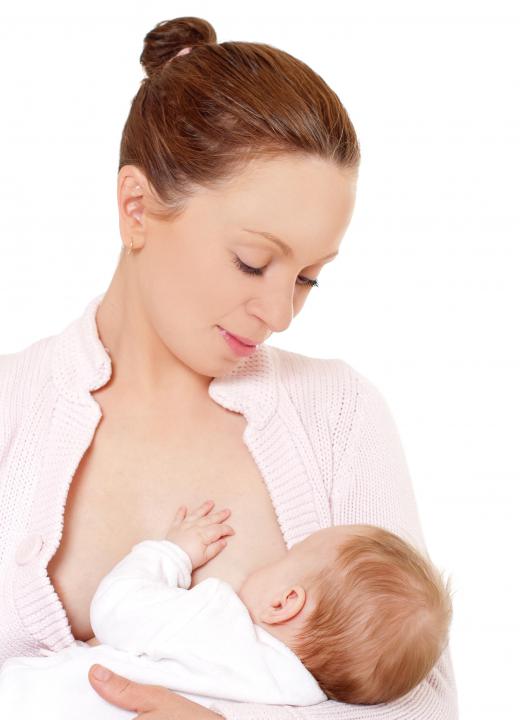 Surgeons should explain that there are a number of ways to perform this surgery, and that patients have some choices open to them. These include types of incisions, size of implants, and types of implants. At present the most popular implants remain those filled with saline or silicone.
Both implant types have pros and cons, and for a while in the US, silicone implants were not available because it was feared they were responsible for causing autoimmune diseases if they leaked. After considerable evaluation, the US Food and Drug Administration approved silicone implants again. Some risks of silicone do include possibly being unaware that an implant is leaking for a long period of time because they leak slowly. On the other hand, some people feel that saline implants are not as attractive and may be more inclined to give the breasts a rippled look. Consulting with the plastic surgeon can help each patient determine appropriate implant choice.
On the topic of undesirable outcome, anyone who plans to undergo breast implant surgery should be advised that some surgeries end with undesirable results. Some people will have more obvious scars, and others will not like the look or feel of breasts after implants. It's a good idea to weigh the potential negative cosmetic outcome of surgery, since outcome isn't always favorable.
There are known risks to breast implant surgery in addition to potentially diminishing attractiveness. The biggest risk occurs during surgery because all surgeries are inherently risky and potentially life threatening. Other risks after surgery include possibly being unable to breastfeed children, potentially having diminished sensation in the nipples, and having decreased risk for catching the signs of breast cancer because implants might make it harder for mammograms to visualize small cancerous areas. People should additionally be aware that implants can spring leaks and most eventually require replacement.
Unless the breasts are being reconstructed after a mammogram, most implant surgeries are considered optional and are not covered by insurance. Those who want implants do usually need to cover all medical care, which can be costly. This is also not an area in which people should try to find bargains. A surgeon who offers much lower than standard rate fees may not be legitimate. Some people travel to other countries to get cheaper rates on breast implants, but anyone considering this should weigh the standard of care offered in another country to see if it poses additional risks.
AS FEATURED ON:
AS FEATURED ON:






By: Svetlana Fedoseeva

One risk of breast implant surgery is possibly not being able to breastfeed.

By: Monkey Business

Breast augmentation is one of the most frequent cosmetic surgeries performed.

By: Connor Evans

While breast implants may make a woman feel better about her looks, there are several risks, cosmetic and surgical, to be considered.

By: Monkey Business

Breast augmentation often makes it difficult to properly perform a mammogram.

By: ihp

Breast implants can cause pain and swelling after surgery and difficulty detecting cancer as long as the implants are in place.